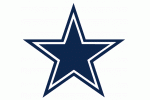 17. Dallas Cowboys
Aaron Donald
DT, Pitt
Donald was one of the "smaller school" players to take full advantage of the publicity the Senior Bowl can offer. The somewhat undersized defensive tackle could thrive sandwiched between Pro Bowler Jason Hatcher and future Hall of Famer DeMarcus Ware. Donald will bring an explosive pass rusher back to a talent-depleted Dallas defense, and could be a centerpiece for the team headed into the future. Moreover, his "in-between" frame and surprising quickness should allow some versatility along the line, making him capable of shifting over as either a institutional 4-3 or 3-4 defensive end.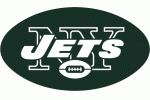 18. New York Jets
Kelvin Benjamin
WR, Florida State
The New York Jets were arguably the least offensively talented team in the NFL last season, but still managed to drag their way to an 8-8 record on the back of a dominant defense. If Geno Smith is "the guy" heading into the future, they will need to surround him with more talent than Stephen Hill and Jeremy Kerley (?). Kelvin Benjamin may be as raw as they come, in terms of experience and route running ability, but, as the old cliche goes: You can't teach size. At 6'5, 235 lbs., Benjamin will be a load to handle for any cornerback in the NFL. As the National Championship game showed, he is also a monster in the redzone, and a terror in "jump ball" situations. He is the type of receiver that could turn a lot of Geno Smith interceptions into touchdowns next season.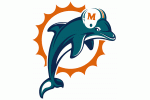 19. Miami Dolphins
Zach Martin
OT, Notre Dame
The irony of replacing one "Martin" with another might be too much for some, but the Miami Dolphins are in dire need of repair on the left side of their offensive line. Zach Martin's "length" will force some to suggest his future will reside on the interior of the line, but his quickness and strength should work in his favor against the "new style" of defensive ends in the league. Moreover, even if he proves to be better suited on the inside, he will still be filling a "need" on the Dolphins roster.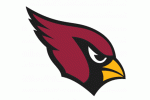 20. Arizona Cardinals
Derek Carr
QB, Fresno State
The Arizona Cardinals will likely spend most of their offseason attempting to re-sign and maneuver contacts to maintain a roster that landed them 10 wins during the 2013 season. Their "needs" in the Draft will certainly change depending on who they can sustain; but, the one thing that won't change is their current "stop gap" quarterback situation. Palmer is signed through the 2015 season, but will cost a mere $2 million in dead money to cut after next season ($10 million in savings). The uber-talented Derek Carr falling to No.20 would be a gift for the Arizona Cardinals, who should have their eyes focused on the future of the organization. Carr would immediately step in as the starter in 2015, with a full year of "experience" under his belt, without a full year of taking shots from the ferocious NFC West defenses.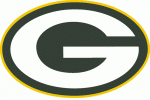 21. Green Bay Packers
Cyrus Kouandjio
OT, Alabama
The two Green Bay offensive tackles tied for 10th in the league in sacks allowed last season (eight each), which likely contributed to the eventual injury to Aaron Rodgers. The Alabama prospect would fit nicely into the Packers new "balanced" offense, joining forced with one-time teammate, Eddie Lacy. More importantly, he would be an instant upgrade at either offensive tackle spot, and hopefully keep Aaron Rodgers on his feet long enough to win a seemingly wide-open NFC North.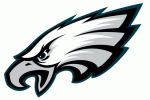 22. Philadelphia Eagles
Justin Gilbert
CB, Oklahoma State
The "Chip Kelly Project" appears to be a success in Philadelphia, supported by Nick Foles, LeSean McCoy, and DeSean Jackson all getting invited to Hawaii for their performances this season. However, the Eagles still struggled at times on defense, especially on the outside. Gilbert is a "playermaker extraordinaire," both as a hawk in coverage, and on special teams as a kick returner. Winning the turnover battle is pivotal to the success of the Eagles, and Gilbert should be just what the doctor ordered for their defense.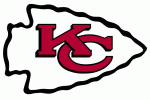 23. Kansas City Chiefs
Marquise Lee
WR, USC
According to the NFL, or at least whoever makes decisions on the Pro Bowl, the Kansas City Chiefs are essential a perfect team on both the offensive and defensive sides of the football. However, those actually watching the games this season saw a receiving corps riddled with inconsistency and unreliability. Marquise Lee will immediately step in as the No.1 receiver that the Chiefs had hoped for when re-signing Dwayne Bowe to his massive deal last offseason. Lee does have some injury concerns, but his value is too much to pass up this far down the Draft Board.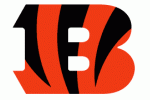 24. Cincinnati Bengals
Ryan Shazier
OLB, Ohio State
There were plenty of players to point the finger at for the Bengals playoff loss this post-season. Avoiding the "low hanging fruit" that is Andy Dalton, the Cincinnati defense struggled to make key stops when they needed them the most. The return of Geno Atkins to the lineup will undoubtedly help, but the Bengals still need an answer at outside linebacker; and James Harrison did not pick up on that call. Shazier is a tackling machine that should be the final piece to a front-seven that should dominate in the AFC North.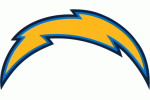 25. San Diego Chargers
Louis Nix III
DT, Notre Dame
Outside of the linebacking corps, the Chargers defense was pretty sub-par across the board. Cam Thomas struggled on the interior of the defensive line, which could pave the way for the only legitimate, plug-and-play 0/1 technique nose tackle prospect. Injury and "weight" concerns will cause some to shy away from the hefty man in the middle, but, if healthy, Nix should be able to keep the San Diego linebackers clean in 2014.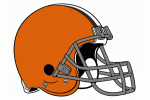 26. Cleveland Browns (from Indianapolis)
Allen Robinson
WR, Penn State
The "risky move" to take Josh Gordon in the Supplemental Draft paid off for Cleveland in 2013. However, they cannot continue to bank on 200+ yard receiving performances in order to get wins. Robinson should compliment Gordon well on the outside, and at 6'3 tall, could help put an end to the redzone woes that the Browns have faced over the last couple of season. Blake Bortles and Allen Robinson, combined with Josh Gordon and the other four Pro Bowlers on this roster, should be a good start for newly hired head coach Mike Pettine.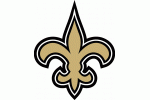 27. New Orleans Saints
Kyle Van Noy
OLB, Brigham Young
At some points last season, the Saints looked downright unstoppable under Rob Ryan on defense. At other times… not so much. Von Noy will likely be best suited as a 3-4 outside linebacker, and can do it all in the second level of the defense. His balanced skill set should fit perfectly into an often complex Ryan scheme.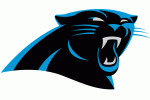 28. Carolina Panthers
Odell Beckham Jr.
WR, LSU
A smooth accelerator with excellent catch-and-run abilities is exactly what the Carolina Panthers were missing last season on offense; that is what Odell Beckham Jr. brings to the table. Steve Smith is still playing at a high level, but average talent elsewhere on the outside is not going to help Carolina win game in the NFC in January. Beckham Jr. could be a considered a strong, front-runner for 2014 Offensive Rookie of the Year in a Cam Newton-led offense, especially if Riverboat Ron continues to let the offense expand.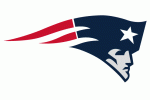 29. New England Patriots
Jace Amaro
TE, Texas Tech
Tom Brady, as we all have heard a million times, was working with table scraps on offense for a majority of the 2013 season. While the real "need" is for an outside receiver, Brady will have to settle for another pass-catching monster masquerading as a tight end. Amaro could be an instant Pro Bowl-contender in this New England offense, especially the way that they have used tight ends in the past. If Rob Gronkowski and Danny Amendola can both maintain their health for any significant stretch, this offense could, once again, be lethal in a mediocre AFC conference.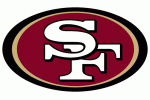 30. San Francisco 49ers
Ra'Shede Hageman
DT, Minnesota
The San Francisco 49ers defense has few holes, if any, that are worth noting. However, if one had to nitpick, you could certainly point to the regularly average play on the interior of their defensive line. Ra'Shede Hageman has been the toast of the town at Senior Bowl practices this week. While he may be better suited for a 4-3 scheme, the goliath from Minnesota would be an instant upgrade over Glenn Dorsey. Hageman is the type of player that will demand at least two blockers on every snap, which could be scary when offenses already have to worry about blocking Justin Smith, Aldon Smith, and the pair of All-Pro inside linebackers.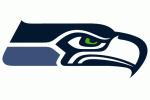 31. Seattle Seahawks
David Yankey
OG, Stanford
Yankey is considered by most to be the top interior linemen prospect in the draft. The Seattle Seahawks need someone who can consistently lineup next to Max Unger and keep Russell Wilson upright. With San Francisco beefing up their interior with the previous pick, this selection makes all the more sense.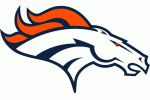 32. Denver Broncos
Calvin Pryor
S, Louisville
Assuming that the Denver Broncos can get rid of their injury bug, they should have a full arsenal of defensive starters back in full health by the start of the 2014 season. However, the deep secondary was consistently an issue for Denver this season, and that had nothing to do with injuries. Pryor is a hard-hitting centerfielder that should sure up a relatively young secondary corps for the Broncos. If Von Miller can figure out how to stay away from the bong, this "piece" should send Denver into the 2014 season as the front-runner in the AFC.