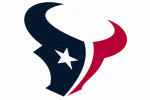 1. Houston Texans
Jadeveon Clowney
DE, South Carolina
As much as the Texans need a quarterback, they can still get a solid one atop the second round in Derek Carr if need be. Clowney is considered the best player in the draft and next to Watt, the Texans would have a scary defensive line.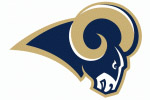 2. St. Louis Rams (from Washington)
Khalil Mack
OLB, Buffalo
The Rams have a plethora of options here, they could trade back and pick up more picks or take an elite player. Mack is explosive, he can pass rush as well as cover, and overall he is just a great athlete. He did play in a smaller conference, which can be a little concerning, but he had a solid game against Ohio St. last year.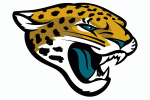 3. Jacksonville Jaguars
Greg Robinson
OT, Auburn
The Jaguars allowed 49 sacks last season between Chad Henne and Blaine Gabbert. The Jaguars did spend a top five pick last season, but they can become a dominant group with Robinson.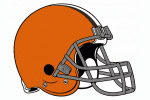 4. Cleveland Browns
Sammy Watkins
WR, Clemson
The Browns are another team that could use a quarterback, but my guess is that they will give Hoyer another try to maybe bring in a veteran or draft a guy in the second or third round. The Browns already have Josh Gordon, adding a talent like Watkins on the other side is almost irresistible.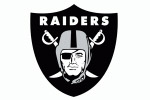 5. Oakland Raiders
Taylor Lewan
OT, Michigan
This may be a surprise pick, but the Raiders have said that they prefer Lewan among the top tackles. The Raiders lost Jared Valdheer in free agency and will need a tackle that can fill that hole. Lewan may not be able to fill it right away, but he has high potential and can become a franchise tackle.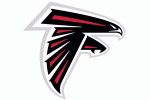 6. Atlanta Falcons
Jake Matthews
OT, Texas A&M
Matt Ryan was sacked the third most times in the NFL last season(44). That's ridiculous. You can have the best quarterback in the nation, but if you can't protect him, he won't do a whole lot. Injuries had some to do with the Falcons' problems last season, but taking one of the best players in the draft here at number six won't hurt.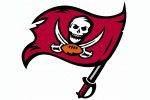 7. Tampa Bay Buccaneers
Mike Evans
WR, Texas A&M
The Buccaneers have a solid defense with a defensive minded coach, but they need weapons. With the combination of Vincent Jackson and Mike Evans, the tandem could become quite dangerous.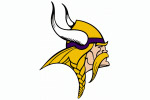 8. Minnesota Vikings
Blake Bortles
QB, UCF
Christian Ponder is not the answer for Minnesota and things aren't looking too good for Josh Freeman. The Vikings need to bring is a young guy to compete and win the starting job. If the Vikings don't trade for Bradford, Bortles could be their guy.
The Vikings need a player that can come in and help get this team to compete with the other three teams in the division and Bortles could do just that.