Is Marcus Peters a toxic mixture the Rams really need?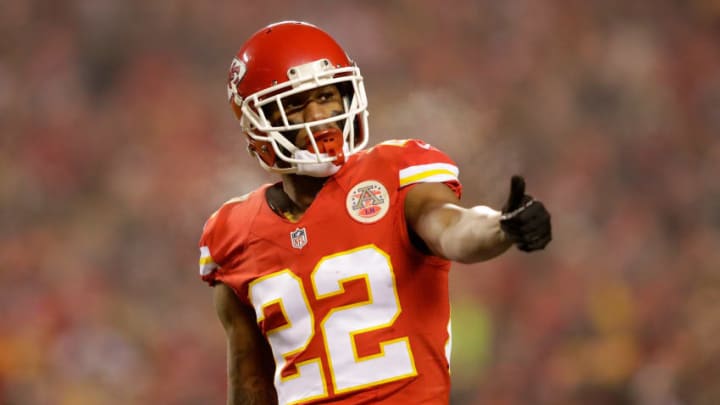 KANSAS CITY, MP - JANUARY 15: Cornerback Marcus Peters /
With the National Football League not yet officially open for business, the Los Angeles Rams made a splashy 2018 debut by trading for cornerback Marcus Peters.
It's a reasonable question to ask if the Los Angeles Rams have made their first roster misstep with the soon to be official acquisition of malcontent Marcus Peters. In Kansas City, the Chiefs who employ what most say is a "players coach" in Andy Reid, cut bait on the talented cornerback agreeing to ship him to LA.
Hey, let's be honest, this is a results oriented business, and if he ultimately helps the Rams win, whatever baggage head coach Sean McVay and DC Wade Phillips have to deal with will be overlooked in short order.
But is the baggage worth it?
One of the many successes in Los Angeles this past season is a locker room devoid of drama and character issues.
Let's also be honest about another thing, and that is that Peters brings that dynamic, eventually, into the mix, and a quote by McVay in the Kansas City Star is one that signals it'll be on Peters to get it right in Los Angeles.
""These are grown men, and it starts with the mutual respect that exists, where they know it's about developing and building relationships.""
Clearly the trade, which isn't official until the league season begins anew on March 14, makes the Rams potentially better, and sets the table for what the team does with some of the personnel questions they still have on defense.
Next: 3 near locks for Rams to count on before training camp
It'll also the first risk that McVay is taking, signaling that an inaugural 11-5 record means he has some organizational clout to make a potential character acquisition.
Ultimately, it's risk versus reward, and the payoff could be huge.
So could the downside if it ultimately ends up going south.