Los Angeles Rams: 3 takeaways from 34-0 win over Arizona Cardinals in Week 2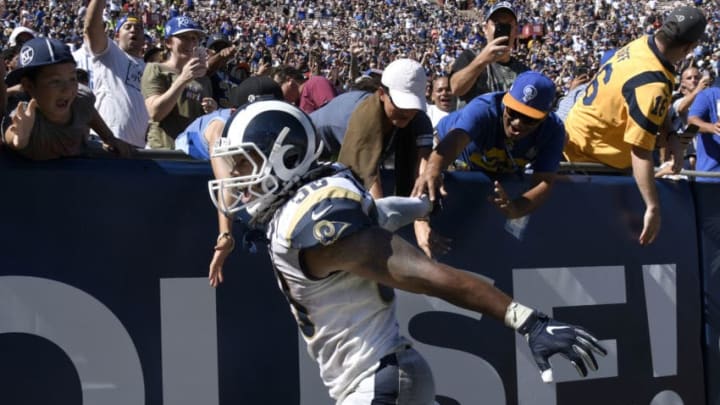 (Photo by John McCoy/Getty Images) /
Here are three takeaways from the 34-0 win put together by the Los Angeles Rams in Week 2 against the Arizona Cardinals.
Less than a week after taking down the Oakland Raiders on the road, the Los Angeles Rams did the exact same on Sunday against the Arizona Cardinals, although it was a lot more enjoyable since this time it was in front of their own fans. Even though the first quarter wasn't exactly what the Rams wanted to see, the important factor is Sean McVay's team turned things around once the second quarter got underway while pulling through for the 34-0 victory over the Cardinals.
Once again, Los Angeles made a huge statement by showing the rest of the league they are in fact a heavy Super Bowl contender when looking at all of the talent this team has to work with on both sides of the football. It's only been two games, but if the Rams continue to play at this high of a level, it's going to be difficult for anyone to stop them in the NFC, assuming that everyone can remain healthy.
Divisional games tend to bring out the best in teams, and while there was some slight concern over Arizona possibly giving Los Angeles some unexpected trouble, that was far from the case in Week 2 when seeing how quickly this game was over in the third quarter.
In honor of the Rams earning their second win of the 2018 season, here are three key takeaways from their latest victory over the Cardinals before next weekend's showdown with the Los Angeles Chargers, which should be quite the epic battle between these new rivals from the same city.