Los Angeles Rams: 3 takeaways from 34-0 win over Arizona Cardinals in Week 2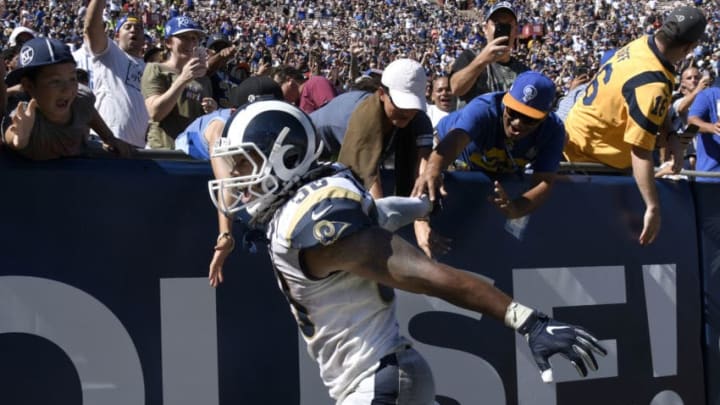 (Photo by John McCoy/Getty Images) /
(Photo by Harry How/Getty Images) /
2. Gurley finds end zone three times
Fantasy football owners that gave up on Todd Gurley before last season immediately regretted their decision when looking at some of the ridiculous numbers he was putting up, especially later on when it mattered the most. After a solid outing in Week 1 when taking on the Raiders, Gurley only rushed for 42 yards on 19 carries this time around against the Cardinals, but the three trips into the end zone certainly made the overall picture better.
Watching Gurley exit the game as a result of cramping was a bit of a scare at first, but when seeing how the Rams already had a pretty comfortable lead over the Cardinals, it was easier to allow to happen without concern. Not to mention, Los Angeles knows just how valuable of a running back Gurley is, so there was no reason to force him to return when it wasn't necessary since the outcome of the game had basically already been decided.
Whatever the reason for the cramping, at least this was only minor for Gurley, and he will be just fine for next weekend's meeting with the Chargers in the battle for Los Angeles. With four trips into the end zone through two games, Gurley seems to have picked up right where he left off from last season.