NFL Power Rankings, Week 12: Rams bounce back with win over Bears
See where the Los Angeles Rams stand in the latest NFL Power Rankings for Week 12.
Thanks to the Los Angeles Rams defeating the Chicago Bears 17-7 on Sunday night, Sean McVay's team was able to move up a few spots in the NFL Power Rankings Week 12.
However, when it comes to continuing to battle for one of the playoff spots in the NFC, the Rams still have plenty of work to do over the next few weeks.
Unfortunately if the regular season were to end today, Los Angeles would be watching the playoffs from home since the Rams are currently looking in from the outside for the final Wild Card spot.
As great as it would be to see Los Angeles finish on top of the NFC West for a third year in a row, with the way the San Francisco 49ers and Seattle Seahawks are playing at the moment, winning the division still seems like a long shot at the moment.
Then again, crazier things have taken place in the NFL over the years, and maybe if the Rams can continue to win key games like Sunday while receiving help from other teams across the league, the impossible could find a way to take place.
For now, the Rams are going to continue enjoying what took place Sunday night since the team was facing plenty of pressure following a tough loss to the Pittsburgh Steelers, and use this as motivation moving forward.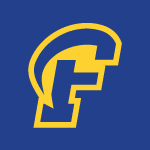 So without wasting anymore time, it's time to take a look to see just how much Sunday's win over the Bears helped the Rams in the latest NFL Power Rankings heading into Week 12.