LA Rams compelled to inteview 5 top candidates for ST coach
LA Rams need a new special teams coach. Here are 5 top candidates Rams are compelled to interview as quickly as possible
Everyone expected the LA Rams to make changes this off-season. But few had guessed the growing number of openings in the coaching staff this quickly.  Now that the Rams have allowed Special Teams coach John Fassel to defect to the Dallas Cowboys without any resistance, everyone is wondering when coaching changes will stop.
The Rams have likely ended their parting of ways with coaches. But the second wave of poaching from the Rams coaching staff for promotions elsewhere is in full swing. That is how the Dallas Cowboys and new head coach Mike McCarthy were able to pry Fassel away from the Rams. Now the Rams must backfill the coaching staff.  But who?
Well, the pool of special teams coaches grows with each new head coach change. When a new head coach is hired, they have the option to meet with the coaching staff under contract and determine whether that coach's future will remain with the team. More often than not, the new head coach opts to hire "his" guys.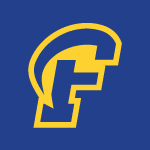 So who is available? Let's look at the field of candidates