LA Rams will likely benefit from new NFL NFLPA CBA, if ratified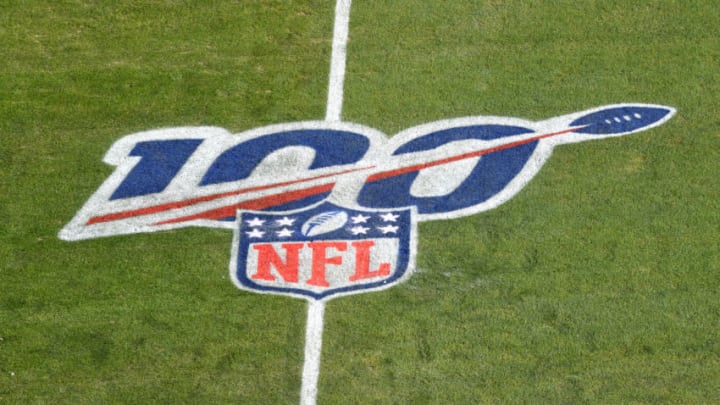 (Photo by Peter Aiken/Getty Images) /
The LA Rams fell just shy of the 2019 NFL Playoffs and have little free salary cap space. In the new NFL collective bargaining agreement, they get help with both.
Yes, the LA Rams are caught between a rock and a hard place as the team faces the 2020 NFL season.  A rock of attrition, as one-third of the teams 2019 NFL Roster have expiring contracts.  A hard place because the LA Rams have not yet made the adjustments to free up sufficient funds to re-sign any of these players to new contracts going forward. Despite entering the 2019 NFL season as the defending NFL Champions, the Rams just missed making the NFL Playoffs in 2019.
But help may be on the way, from the most unusual of places. Take the latest proposed NFL Collective Bargaining Agreement.  With a bump in revenue assignment to the players, that gives NFL teams more room in the salary cap. One of the teams which will immediately benefit is the LA Rams.  How so?  Well, since the Rams had already locked in players to long term contracts, suddenly the robust contracts such as the one signing Jared Goff becomes a future inexpensive deal. Adding an additional $100 million across 32 teams for 2020 translates into approximately $31.25 million more to each NFL team's salary cap.  While each team's cap rises, keep in mind that money will only be spent on new free agents. The Rams' current contracts would fall from the top contracts in the league to the mid-point.
With the new Playoff format, the LA Rams would have been a 2019 Playoff team and would have traveled to face the Green Bay Packers. While that falls under that "It never happened" category, the likelihood of adding one more good team to the NFL Playoffs is not a bad idea. So that feels like another plus to the LA Rams.
Still, the terms of player compensation in an expanded NFL season and playoff model may hiccup with the NFLPA. After all, the league is proposing an additional regular-season game and hasn't truly addressed compensation for the extra game except to indicate players will be capped at $250,000 for the additional game.
Likely areas that the NFL Players Association (NFLPA) will likely recommend as counter proposals will be increased share of revenue, increasing team rosters, clearer definition player compensation, and other areas.
The new CBA has been voted down by the NFLPA executive committee 6-5. While that is not the end of the ratification process, it does suggest that the NFL players will likely send everything back to the negotiation table.
Football is likely not currently at risk of either an owner's lock-out or a players' strike and season shutdown just yet. But this is a volatile and dramatic issue, so we recommend keeping a close eye on updates and news reports.