LA Rams complete 2020 restricted free agent ranking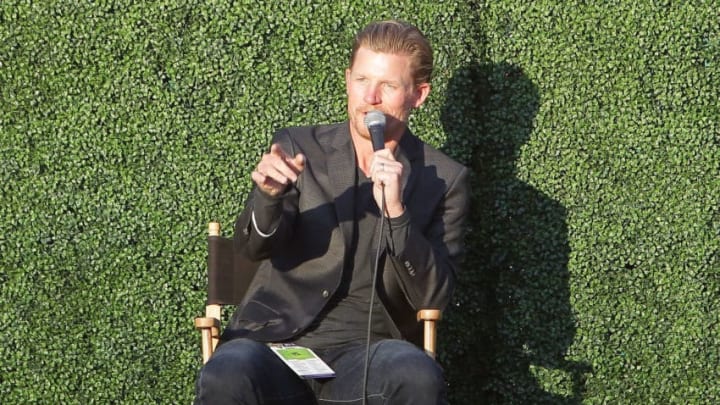 (Photo by Leon Bennett/Getty Images) /
(Photo by Leon Bennett/Getty Images) /
The LA Rams face many personnel decisions. To help follow along, here is the  Rams 2020 restricted free agent list and team option players
The LA Rams have remained silent while many NFL teams have cut players to make room for the upcoming free agency market set to hit in March 2020. Players who are released now are not subject to free-agent rules.  That means any other of the 31 NFL teams can sign the player to a new contract immediately, and it also means that these players will not count towards the 2021 compensatory pick calculations. While the Rams have not cut players loose, the team has a fairly long list of players who are not unrestricted free agents, but who are not currently returning to the Rams for 2020. Yet.
Of course, there are several categories of these players. The first is players whose contract extends a team option to bring the player back at a predefined salary.  Retired safety Eric Weddle was such a player under a team option year.  Another category not under any 2020 contract is the exclusive restricted free agent.  These are players who fall into the category where the LA Rams need only make a one-year qualifying offer and the player has only an option to return to the Rams or sit out a year. They are unable to negotiate with other NFL teams.
The third and final category is the restricted free agent classification.  These are the players the Rams must designate with a "Tender offer".  Once so designated, the Rams are locked into a 2020 contract salary for that player.  If another team wishes to sign the player, the Rams have a right of first refusal to match the offer. If the Rams do not match, the team will receive a draft pick from the team signing the player away.
Right now, the Rams face the risk of eight such players in these categories.  Of course, one such player, Eric Weddle, has already opted to retire from the NFL rather than chance not return to the team in 2020. So who are these players? Furthermore, how should the Rams handle each?