LA Rams complete 2020 restricted free agent ranking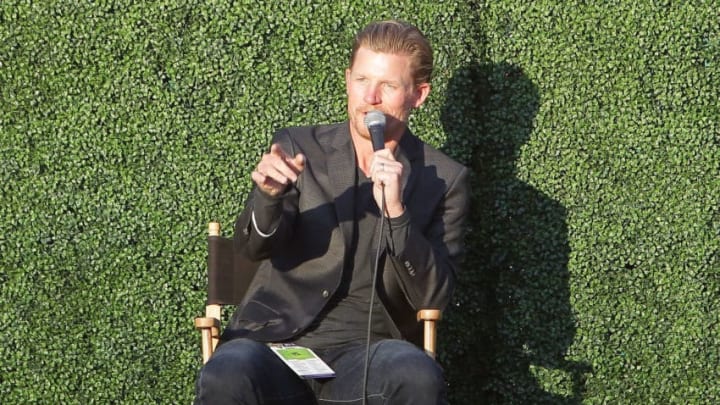 (Photo by Leon Bennett/Getty Images) /
(Photo by Katharine Lotze/Getty Images) /
DE Fox
DE Morgan Fox (RFA) – Defensive end Morgan Fox is a restricted free agent for the LA Rams this season. The Rams must make a qualifying offer to Fox. The team can then match any offer sheet made to Fox during the 2020 free agency period.
Background – Defensive end Morgan Fox is a player who could be called upon to fill the void by outgoing defensive end Michael Brockers. Fox has enjoyed some success as a backup, playing in a third of the team's defensive snaps. He stands 6-foot-3 and weighs 275-pounds.
Strengths – Fox looks the part of an NFL defensive end. He arrived at the Rams undrafted in 2016 and has worked hard to earn his role among the team's 53-man roster. He has seen playing time in 36 games, including four starts. Despite just a third of the defensive snaps, he can get pressure on the quarterback as well.
Weaknesses – Fox was out the entire 2018 season on injured reserve, and thus spent 2019 reestablishing himself among the defensive line rotation. While he is the most experienced backup defensive lineman, he truly has not jumped off the page as the obvious successor to Brockers.
Team Impact– The LA Rams have painted themselves somewhat into a corner here. With four starters projected to leave the team via free agency, the Rams may be forced to retain Fox for continuity.
Estimated market value – His production was less than his experience would expect. But NFL teams overpay at defensive end.  With the 2020 NFL Draft loaded elsewhere, he would command an annual salary of $2-3 million.
Projected team action – With few better options, the Rams will extend a qualifying offer to Fox. Then the team will likely let the chips fall where they may.
Most likely team to sign him – Surprise Surprise. The Dallas Cowboys, ripe with special teams coaches from the LA Rams, might be tempted to bring Fox in to play special teams, and back up their defensive linemen.