LA Rams 5th worst offseason ranking is undeserved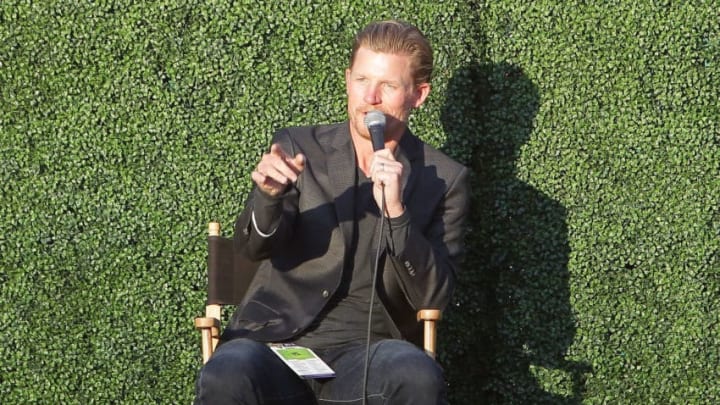 (Photo by Leon Bennett/Getty Images) /
(Photo by Leon Bennett/Getty Images) /
LA Rams offseason designated as NFL's 5th worst offseason undeserved
It seems to be a concerted effort by national media to bash the LA Rams right now. From projecting the never-under-.500 team since hiring head coach Sean McVay to a dismal 6-10 record, to scoffing at the team's resourceful draft of finding solid prospects to fit specific and critical needs.
A recent off-season ranking article appears, and is a detailed and complex narrative written by ESPN's Bill Barnwell. The premise is a rather large-scale undertaking of defining how well NFL team's performed in the 2020 offseason.  The overall article appears in four separate articles, each new edition reflecting the next higher tier in a four-step staircase to the top of the NFL.  Of course, any "ranking" at this point in the season is entirely speculative. How do you measure the value of a team's draft class before any games are played?
Getting the facts straight
So we'll save that debate for a future date.  We won't question where the LA Rams are located in his rankings.  But we will aim at the factors used  – both the components included and the components excluded – to set that ranking. In short, the claims in the article are loosely organized, having more foundation in water-cooler dialogue than one would expect.
After all, perhaps the argument is made that the Rams running game was trash in 2019 and the Rams failed to address the running game as a key factor. That's fine. But if examination reveals the Rams running game fell from first to sixth in the NFL, there's a huge disconnect. And therein lies the problem with grabbing a semi-correct narrative and running with it.
Again, we're not questioning the ranking per se, merely the factual foundation cited to form the poor ranking. The detractors for the LA Rams in his article fall under three categories: What went wrong, what they could have done differently, and what's left to do. Let's discuss where we disagree with the basis for his opinion.