LA Rams News: Can team overcome $34 million in dead cap space?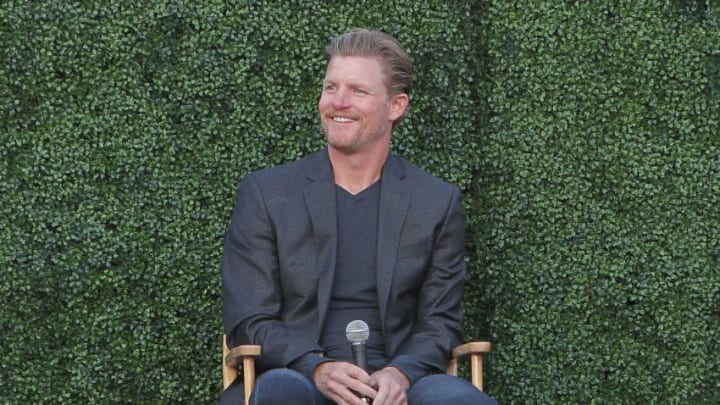 (Photo by Leon Bennett/Getty Images) /
(Photo by Leon Bennett/Getty Images) /
LA Rams News: Is $34 million in dead cap space too much to overcome this year?
The LA Rams have been fighting against the current all offseason.  The team entered this offseason with far too much of the salary cap in the hands of too few players.  The Rams also faced a critical NFL Draft with too few picks. And the team faced losing too many NFL veterans to free agency thanks to expiring contracts but holding too few dollars to resign enough back to the roster.
The jury is still out regarding how well the Rams navigated the numerous challenges faced this off-season.  After all, we have yet to even see the team on the practice field, let alone in a regular-season game. But lo and behold, another speed bump has surfaced for the LA Rams this season. That new development is an old familiar foe but repackaged into a new challenge.
Say hello to another salary cap issue!
Yes, it's another salary cap development.  But this time, it's neither an editorial nor an analysis.  It's about the way the Rams determined to fix the roster for 2020. The team committed a lot of money to QB Jared Goff, RB Todd Gurley, WR Brandin Cooks, and DT Aaron Donald. Of the group, only Donald continued to perform at the level of his compensation.  That left the team in a difficult position with three offensive leaders: let it ride and do nothing, rehabilitate the player with an increase of coaching attention, or cut the losses and move on from the player.
The Rams hired quarterback whisperer Kevin O'Connell to assume the vacant offensive coordinator role with the LA Rams. While his duties for the LA Rams include a number of critical tasks, he is now the primary coach to help develop veteran quarterback Jared Goff to the next tier of NFL quarterbacks. The team also changed running back coaches, opting for Thomas Brown out of South Carolina.  Since Gurley had lobbied successfully to retain running backs coach Skip Peete, that signaled the Rams would be moving on from Gurley, which they did. The team then negotiated a trade to move Cooks to the Houston Texans.