LA Rams News: EA Madden 21 beta codes, but 20 was disappointing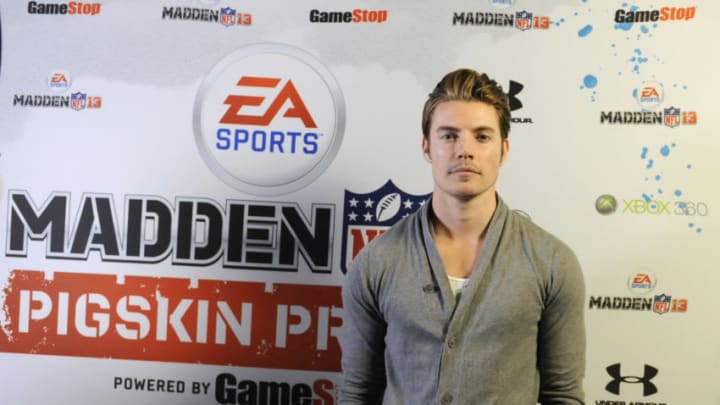 (Photo by David Banks/Getty Images for EA Sports) /
(Photo by Jayne Kamin-Oncea/Getty Images) /
More EA Madden items to rework
Skill gap – Rather, no skill gap. Ever since EA released Madden 18, the skill gap has gone down to make the game easier to pick up and play in the name of getting new players. Running used to be an art form that has been replaced with just running a stretch play for easy touchdowns this past year. In the previous version, animations forced defenders to miss tackles. The game player-controlled football players to break defenders' ankles and there was little you could do to defend against players with a high juke (looking at you Barry Sanders). What used to be a good defensive read wasn't good enough because of forced animations.
Defender logic – Linebackers react too slow to running plays at the perimeter.  As soon as the running back rushes towards the outside, the defender responsible for setting the edge cannot do so.  Rather, the defender does not set a corner to force the runner back to the inside nor can he reach the correct angle to force the runner to the sideline before they can cut up.  Finally, cornerbacks absolutely struggle in a zone defense.
Game Summary
The game has gone from needing small tweaks and enhancements to needing a significant overhaul.  It feels as though EA has gotten quite comfortable with only putting window dressing and minor enhancements into its product. As football fans, we have grown accustomed to looking forward to the next EA Madden version because this is the only game we have of pro football on the market.
Am I telling you to not buy it? Of course not.  It's the only NFL simulation game out there.  Not only will I never tell you what to do with your money. I'll probably buy it too.  After all, the only alternative is missing out on my football fix. That's not happening in this sports-starved world I live in. But we can agree that a football simulation game with the reputation of EA Madden should be as realistic as possible.  Right now, Madden is nowhere near as realistic as it could be.  Despite the absence of alternatives, we should demand better.