4 players from NFL Free Agency to amp LA Rams for training camp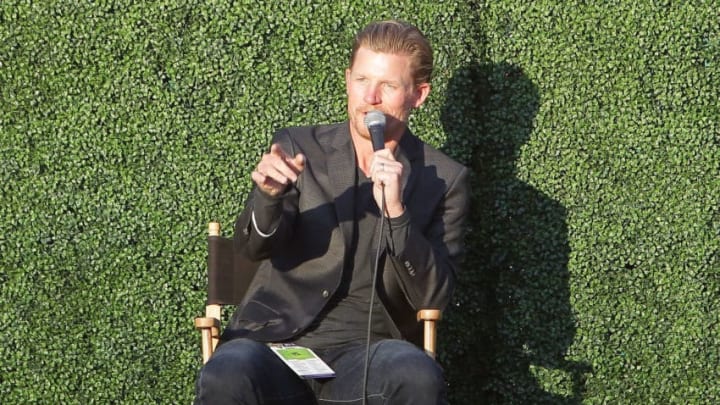 (Photo by Leon Bennett/Getty Images) /
(Photo by Leon Bennett/Getty Images) /
Rules for the LA Rams training camp are changing. Why not add 4 players from NFL Free Agency to amp up the energy?
NFL training camps are right around the corner. Rookies report on July 21, entire rosters on July 28.  Woo Hoo! Or is it? It should be exciting times, but something is missing, or so it seems. After all, the LA Rams are about to start the slalom of training camp that ends when the team loses their last game. Right now, there is not much of a rush of energy about it, because there isn't that much going on to trigger positive energy.
COVID-19 has blanketed the enthusiasm for the 2020 NFL season much like a wet blanket snuffs the open flame of a campfire. That is not just a damper on public enthusiasm. The energy for the team, the front office, the players, and most of all, the coaching staff, is waning, simply because the energy level is powered by the interactions of persons to persons.
Competitive passion
Competition is not always about winning, any more than education is only about a 4.0-grade point average. Pushing oneself, either physically or academically, is more than reaching a goal. It's about falling short, and learning and training in new ways to reach further. It's the passion for being the best version that pushes academics and athletics to new territory.
It's a self-perpetuating mechanism. Competition drives passion. Passion drives training and planning. Training and planning drive new competition. And the cycle continues.  Right now, the NFL and NFLPA are discussing an "opt-out" option.  Who might elect to do so? The Rams should consider long and hard over the option to sign a player or two from the NFL Free Agency market to help navigate the team's course this year. And if they do so wisely, that player could rival as one of the best signings in franchise history. So who could take on such a lofty expectation?