4 players from NFL Free Agency to amp LA Rams for training camp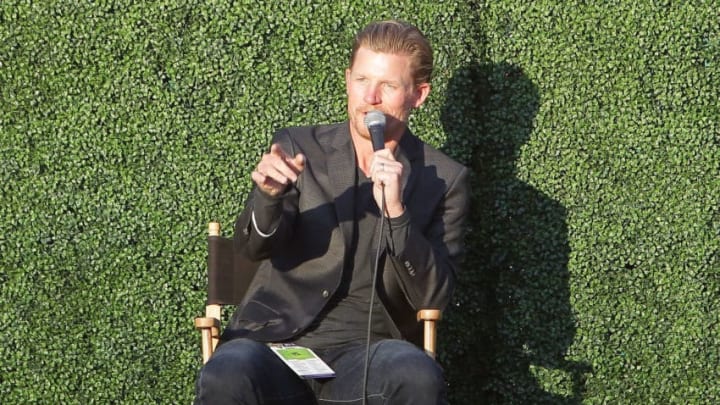 (Photo by Leon Bennett/Getty Images) /
(Photo by Scott Taetsch/Getty Images) /
DE Bennett
For sheer intensity, few NFL players possess the energy and intensity of defensive end Michael Bennett. He is a lightning rod and bolt of emotional passionate energy.  Originally drafted for the Tampa Bay Buccaneers, he seemed to get national headlines when he signed with the rival Seattle Seahawks in 2013. Once there, he helped to anchor one of the best defenses in their franchise history. But there are three things to understand about Bennett.
The first thing is he will find a way to contribute. Even as a rotational player off the bench, Bennett is still capable of putting up solid numbers on the defensive front. The second aspect is that Bennett will quickly demand to be paid when he outperforms his contract. The third aspect of Bennett is that he will speak his mind in any given situation.
Volatile combination
It's that combination of attributes that always seems to land Bennett on a new NFL team.  And it's that same combination of attributes that seems to wear out his welcome with that same NFL team. Since leaving the Seattle Seahawks in 2018, he has played for the Philadelphia Eagles, the New England Patriots, and the Dallas Cowboys.  Over the past two seasons, he has recorded 66 tackles, 15.5 quarterback sacks, 29 tackles for a loss, and 45 quarterback hits. And yet he sits in NFL Free Agency right now.
But he contributes. He produces. After that happens, he wants to be paid and if that is not forthcoming, he speaks up. He can still be a dominating force in the right defensive scheme, and at 6-foot-4 and 275 pounds, he is the type of player who can slide right into the Rams rotation to make a significant impact for a season. If the chemistry is right, he can fill a role for the team. If the chemistry is not a fit on both sides? He played and was paid for a season. No matter what the terms of the contract, Michael Bennett will make a statement.  Both on the football field, and off it.