4 players from NFL Free Agency to amp LA Rams for training camp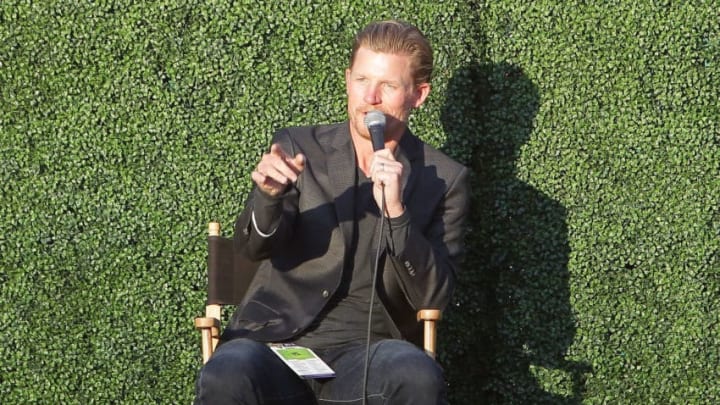 (Photo by Leon Bennett/Getty Images) /
(Photo by Mark Brown/Getty Images) /
RB McCoy
One of the few active running backs who can truly appreciate the accomplishments of former LA Rams running back Todd Gurley is a current free agent running back LeSean McCoy. Entering his 12th NFL season, the best of McCoy's running days are certainly behind him. But his best was incredibly good, so falling from that mark still leaves plenty of positive reasons to sign him up to the team.  After all, he was part of the Kansas City Chiefs Super Bowl team. And carrying the ball for 101 carries for 465 yards and four touchdowns prove he can still carry the ball.
In fact, he is tied with former Rams running back Todd Gurley in a very important category.
A thinking contributor
"Shady" McCoy can be a volatile player. But he plays with such passion and energy and would be a nice addition to the Rams young stable of running backs. He does more than run the ball. He diagnoses the defense and gives offensive coaches invaluable feedback during the game about what does and does not work. His 465 yards rushing was a low point of his NFL career, but he offset that with one of his best YPC (Yards-Per-Carry) averages of his career. With that in mind, he could become incredibly effective in the Rams offense as 5-10 carries per game type of running back.
McCoy can catch a pass, pick up a blitz, and run very effectively. And with the Rams counting on young rushers to step up, a veteran player who taps into the emotions of the game to fuel his energy is a solid addition to the roster. Even as the Rams seek to develop their young ball carriers, the team needs to keep a veteran presence on the roster.  He is better than an 80 percent completion rate as a receiver and is nearly a five-yard-per-carry runner as well. The question is not whether the Rams can use a player like that on the roster. The question should be how quickly can the team sign him up.