4 players from NFL Free Agency to amp LA Rams for training camp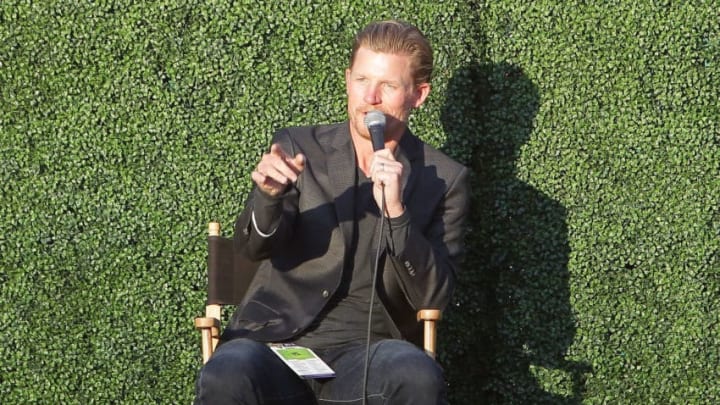 (Photo by Leon Bennett/Getty Images) /
(Photo by Mark Brown/Getty Images) /
DL Jernigan
Timmy Jernigan is the type of player who you will definitely want on your side in any battle. He is as loyal, resourceful, and as passionate a player as they come. But perhaps his most undervalued trait is his ability to convert the feeling of taking things personally into production on the football field. Much like the saying "don't get mad, get even!", Jernigan does not regret events in his life. If it's a bad performance on the football field, he simply goes out and plays lights out the next time.
That ability to downshift at will is an incredible ability, and one of the reasons Timmy Jernigan stands out from the field among NFL Free Agency.  In fact, we've had Jernigan as a free agent target for some time, and mainly due to his ability to convert an indomitable attitude and will-power into wins for a football team. It was Jernigan who almost single-handedly elevated his play to lift the 5-7 Philadelphia Eagles to a 4-0 finish, win the NFC East, and host an NFL Playoff game last season.
A rotational player who elevates the entire team play
Jernigan does something almost no other player does on a football team. He elevates the play of the team whether or not he is on the field. How does that happen? He radiates toughness, a throwback to the no-pain-no-gain gladiator mentality of giving everything you have for your teammates. That loyalty he gives so freely compels his teammate to do the same. That's something every team strives to create over the years of playing together. Timmy Jernigan makes it possible by training and playing at that peak level.
Listless locker room? Not with any of these four veteran NFL players. With so much potential for worry, concern, and inevitable distractions during the 2020 NFL season, the Rams would be wise to invest in the solid veterans who can weather the storm this year.  It will take more than newly hired coordinators to keep the team on course this year. Make the call. Sign a veteran. The team may not need them. But better to have and not need, than to need and not have.