LA Rams schedule for 2020 road games is now terrifying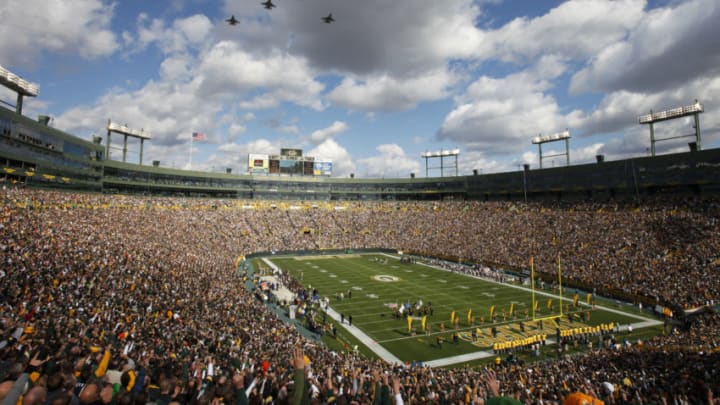 (Photo by Joe Robbins/Getty Images) /
The LA Rams schedule this year involves traveling far distances. But with the NFL's latest advisory to minimize time away, the road games are terrifying
Pack your bags, fellas! We have to play a game in Buffalo in ten hours, and the plane from LA to Buffalo, NY is leaving in 90 minutes.  If you cannot fathom how that will be possible, you haven't been paying much attention to the latest and greatest NFL advisories. That's the scenario that is rapidly developing for the LA Rams this season.
The 2020 NFL season schedule was somewhat manageable when the LA Rams had back to back games before the current NFL travel advisory. The reason? The Rams planned to remain on the east coast whenever the team faced back to back east coast games. Now? Those plans may have to be scrapped.
Road warriors
That will play a huge role in the LA Rams back to back road games to Philadelphia in week two, then onto Buffalo for week three.  The team has another pair of road games to Washington in week five, then onto San Francisco in week six.
The team has two additional but not consecutive road games as the team must travel to Miami in week eight. On week 11, the team travels back to Florida to take on Tampa Bay. Is anyone tracking the mileage on these games?
Turnabout is fair play
Both New York teams travel to Los Angeles this season, as the Giants face the Rams in week four, while the Jets take on the Rams in week 15.  The Rams also host the New England Patriots in week 14.  While not nearly as demanding, the Dallas Cowboys must travel to take on the Rams for the season opener. Two AFC East road games, two NFC East road games. What bad timing, eh?
The Rams have better than expected success when playing road games because the team plans ahead to compensate for the time zone difference. That typically involves arriving two days early to acclimate to the time difference before the game. But with the NFL expectations set of minimizing the time away from home, the Rams just increased their miles traveled by 4500 miles. In terms of travel time, that adds another 13 hours of air time, plus the time to get to and from the airport.
More uncertainty
In a season of unknowns and a game of inches, this is a huge impact. Will it mean more losses and fewer wins for the Rams?  Perhaps. It's tough to deboard a plane after a 6.5-hour flight (which will be 9.5 hours thanks to time zone difference), kick butt on a football field, and then board another plane for a second 6.5-hour (which will seem like 3.5 hours thanks to time zone difference) return flight.
The 2020 NFL is underway. Some things are currently impossible to replicate in a virtual environment.