3 bold claims for LA Rams in NFL Playoffs Divisional Round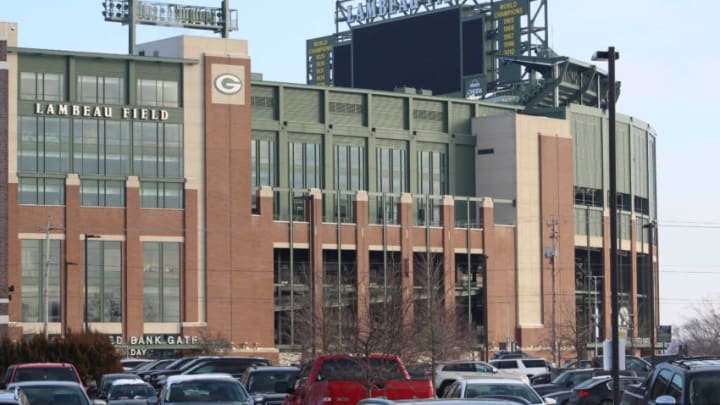 Mandatory Credit: MAIN Lambeau Bellin /
Mandatory Credit: Joe Nicholson-USA TODAY Sports /
Bold Claim II
Well, without a big lead, the Packers defense will be forced to defend both the pass and the run throughout the game. The result? LA Rams QB Jared Goff will throw for 300 yards. Yes, the quarterback with a bum thumb. Yes, the quarterback who will be wearing gloves. The LA Rams do not line up Charlie Brown under center. No, it's not Rodney Dangerfield leading the offense. It's quarterback Jared Goff, whose 3-2 postseason record gets far too easily overlooked.
Goff may not get as much respect as he deserves, but he does get wins. And today is the perfect storm of low expectations for the team overall and high anticipation for the Rams to field a stout running offense. That's an idea setting for Goff to have a break out game. Why? Simply because nobody is looking for it, not even the opposing defense.
Goff is not mobile. And in the modern NFL offense where quarterbacks throw for under 3000 yards but rush for 700 yards to make up some of the difference, Goff continues to rely upon his passing are exclusively. He's thrown for 300 yards or better six times this season, but has not done so for the past four games. Goff missed 4000 yards by 48, but missed a regular season game as well.
Of course, breaking and dislocating the thumb on the throwing hand is a contributing factor. But the thumb will be much less of a factor this week. Swelling is down. The surgery site has healed one additional week. And Goff will be wearing gloves that will not only serve to keep his hands warm and protected, but provide a sure-handed grip on the football.
WR Cooper Kupp is questionable with bursitis in his knee. Goff has a bad thumb. Left tackle Andrew Whitworth is playing on a recently repaired knee. Nobody expects this LA Rams offense to keep pace with the high octane Packers offense. That's why I believe that they will.