3 bold claims for LA Rams in NFL Playoffs Divisional Round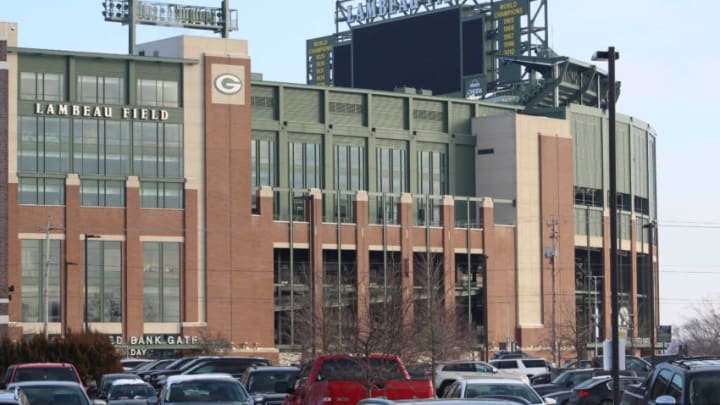 Mandatory Credit: MAIN Lambeau Bellin /
Mandatory Credit: Joe Nicholson-USA TODAY Sports /
Bold Claim I
The LA Rams have not had much to brag about when the special teams unit takes the field. But that has changed of late, so much so that we are emboldened by their recent trend. In fact, the LA Rams special teams will make a highlight play this week. How can I make such a ridiculously bold claim after watching the way special teams have played all season for the Rams?  Well, it's because I have watched this special teams unit play that allows me to make this claim.
When the season started, even a fair catch of a punt or kickoff was a 50/50 shot of a fumble it seemed. Invariably, the Rams would miss a field goal or an extra point. And the Rams coverage team would watch a huge punt or kickoff be negated by a huge return from the opponent. And the trend was slow to improve. But that was then, this is now. What have the special teams been doing recently?
Well, the Rams blocked a field goal against the Arizona Cardinals that was huge in that game. That helped the team build momentum for an 18-7 victory. Last week, the Rams forced a fumble on punt coverage that eventually led to a touchdown and a 30-13 lead. That lead allowed the Rams to pull LT Andrew Whitworth to the sidelines to rest his knee, and keep DL Aaron Donald on the sidelines to protect his injured ribs.
Even placekicker Matt Gay has been perfect for the Rams in the last five games. Not only is he hittting every extra point, but he is eight of nine from the range of 40+ yards. And he is even a solid for ensuring a touchback on the kickoffs. The Rams are thrilled with his performance since signing on with the team this season.
Today's game could feature a long distance field goal by place kicker, a blocked punt or field goal, or even a return for a touchdown. But somewhere in the course of the game against the Packers, the Rams special teams will show up huge once more.
No one play or player will carry the Rams to victory today. After all, this is an imperfect team with flaws that are placed on public display in each game. And yet, much like the year of 2020, the Rams have found ways to overcome. Yes, the Rams have persevered though it all to get to the NFL Playoffs Divisional Round.  After thinking about it, perhaps these LA Rams are the most worth team after all