LA Rams will play 17th game in Baltimore against the Ravens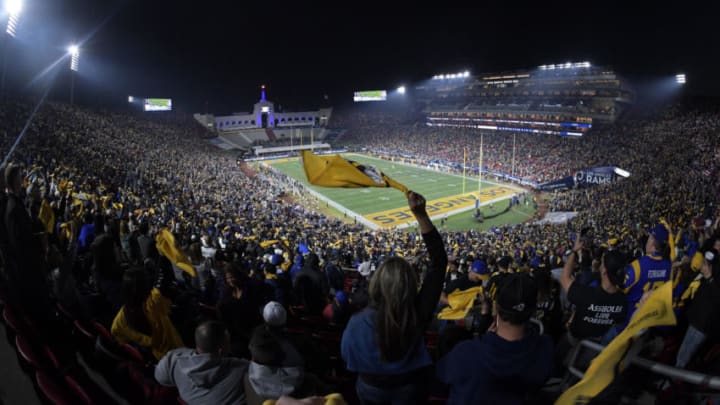 Mandatory Credit: Kirby Lee-USA TODAY Sports /
Mandatory Credit: Kirby Lee-USA TODAY Sports /
The NFL has approved a 17th game, which will mean that the LA Rams will travel to play at the Baltimore Ravens. One more game means one more way to earn a playoff berth, or one more week to watch it disappear. Towards the end of the 2020 NFL season, the Rams were fairly banged up. The team had a banged-up offensive line and a quarterback with a busted and dislocated thumb on his throwing hand.
Now, the regular season is one week longer. Hopefully, the coaching staff will work that into the game planning each week to ensure that vital players are giving more focus upon the number of plays they are involved in.  And to allow for the longer season, the NFL Playoffs schedule will be pushed back a week.
Of course, this all springs from the ratified NFL-NFLPA from 2020 which provided the avenue for expanding the season to a 17th game.  Of course, it was not a unanimous vote for players, who were only slightly in favor of the expanded season. But it was ratified, and so, the path was clear for expansion this year.
The trick was to ensure that at least one new television broadcast contract was signed reflecting the new 17 game season. That announcement came in early March 2021, featuring new deals for NFL television programming with ESPN/ABC, Fox, CBS, NBC, Amazon, and the NFL Network through the 2033 season.