LA Rams' rafters: Why are those jersey numbers retired?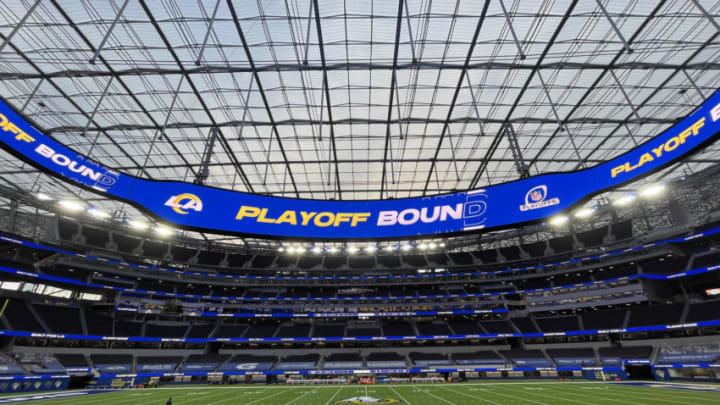 Mandatory Credit: Kirby Lee-USA TODAY Sports /
Mandatory Credit: Kirby Lee-USA TODAY Sports /
Have you ever wondered how many LA Rams players have earned the honor of having their jersey number retired? The recent rule change that freed up more jersey numbers and the accompanying flurry of NFL players switching jersey numbers – including 10 jersey numbers from the LA Rams franchise (Including stops at Cleveland and St. Louis) – has been fueled, in part, by the practice of teams retiring the jersey numbers of their most memorable players. In short, for some teams there just weren't enough numbers to go around, or even to dole out for the rookies. And so in April, the NFL owners agreed to relax the rules on jersey numbers.
So which LA Rams have had their jersey numbers retired? There are actually eight former Rams players who have been honored with such a tribute for their sustained excellence and gridiron play.
Call it the LA Rams' Mount Rushmore. Or, at the very least, the LA Rams' Elite Eight.
And for some erstwhile fans, all they need to hear is the jersey number and that alone is enough to trigger instant name recognition.  If you say No. 29, you know it's Eric Dickerson. That jersey number is indelibly linked, seared into our subconscious minds as being synonymous with great play from a particular player. So much so, that the club deems no other future player is now deemed worthy of wearing their number.
Just as the gold jacket is symbolic of enshrinement in Canton's NFL Hall of Fame or the green jacket is linked to the winner of the Master's Golf Tournament, retiring a player's jersey is a symbol of esteem and reverence. A way for teams to confer their ultimate respect and appreciation. It's the cherry on top of the gold watch. You are placing that player in the pantheon of your team's all-time greats.
And pantheon is so very applicable here because the word itself comes from the Greek "pan," meaning everything, and "theon," meaning divine. And like the Pantheon building in Athens, Greece itself, it's a symbolic homage to "all the gods".
In this case, the gods of the gridiron.