Where will LA Rams ex-RB and current FA Todd Gurley land?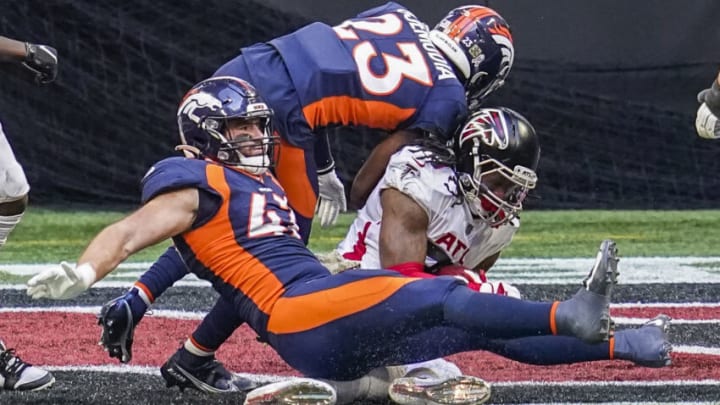 Mandatory Credit: Dale Zanine-USA TODAY Sports /
Mandatory Credit: Dale Zanine-USA TODAY Sports /
The LA Rams made it a point to part ways with featured running back Todd Gurley in 2020, to the point of taking a significant salary-cap hit to do so. Now he is an unclaimed free agent veteran. Are you curious to see where he lands this season? Or even if he does?
I mean, doncha wanna learn what the free-agent market is for a 27-year old running back with creaky knees? I do. Or if you see life through rose-colored glasses, what's the free-agent market for a three-time Pro Bowl veteran running back with a serious nose for the end zone?
What's it gonna be, pardner?
Well, the number one factoid du jour: Over the last four seasons, Gurley has scored 51 rushing touchdowns. That's gotta count for something. Production, that is. Points on the scoreboard. Yes, please.
He could play a solid role in short-yardage situations and in the red zone. He is an ideal situational goal-line back. Every team needs at least one of those in its offensive quiver.
He could field the role of the red-zone specialist that comes into the game whenever the football gets near the end zone. Some team out there is going to take a flyer on that curriculum vitae and scoop him up, possibly even before training camps begin.
That's because Gurley can be counted on to punch it in. Get the toughest yards on the field.