7 key players for LA Rams vs Bears on the SNF season opener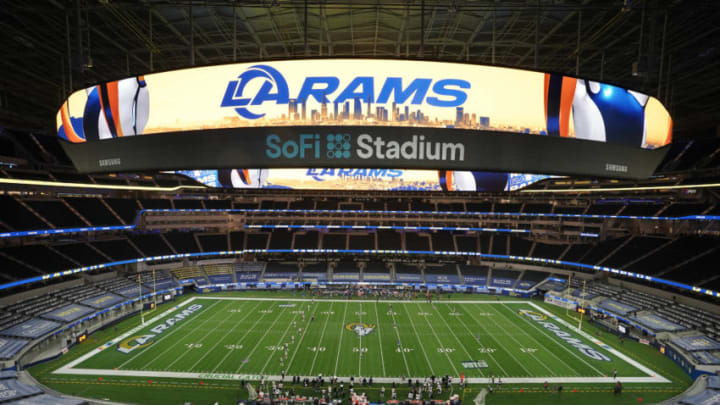 Mandatory Credit: Kirby Lee-USA TODAY Sports /
Mandatory Credit: Kirby Lee-USA TODAY Sports /
Defensive captain
In many ways, this season's opener will be a huge test for safety Jordan Fuller. He has skyrocketed from the 199th pick of the 2020 NFL Draft to rookie starting safety to now defensive captain and play-caller for the LA Rams defense. That's a lot of progress over the span of one short year. While he is entering his sophomore season, and with all of the 'sophomore slump' risks that come with it, he is now responsible for diagnosing the offense and calling the defensive plays
And as if that wasn't enough, this will be his first live-game situation when all of that falls on his shoulders. While there is no known reason why he cannot handle all of the responsibility placed on him by Defensive Coordinator Raheem Morris, it will one of the matters that will need to be monitored in the season debut.
Since Fuller was the designated starter, he did not play in preseason games. While that ensured his health and availability for the season opener, it does come with some risk. Fuller is only now entering his second NFL season, and as such, he is only witnessing many things for the second, or perhaps, the first time around. Sunday Night Football is a prestigious stage for the NFL because all other NFL teams are home watching the game.  That could be a good thing. Or it could be an even greater challenge.
Fuller proved that he was always prepared through the 2020 season. He played at the same level as the LA Rams secondary, and there was a noticeable drop-off when he was not on the field. By all rights, he will likely be an even more impressive defensive back for the Rams this season. But it is one of the questions that will need to be answered. Hopefully, Fuller responds even more emphatically than he did a year ago.