7 key players for LA Rams vs Bears on the SNF season opener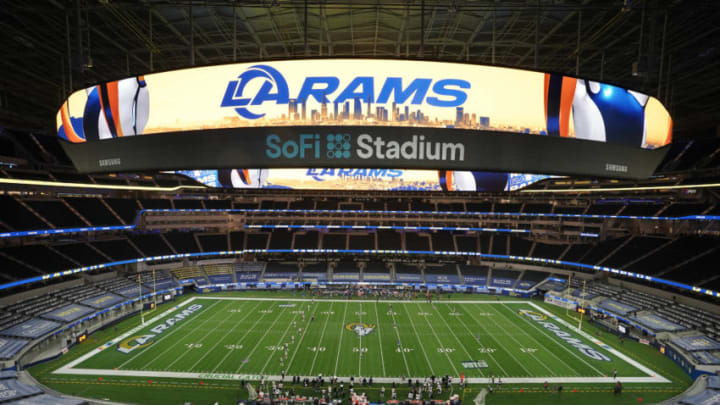 Mandatory Credit: Kirby Lee-USA TODAY Sports /
Mandatory Credit: Robert Hanashiro-USA TODAY Sports /
Speedy receiver
One of the players that seem to be a lightning rod for the LA Rams fanbase is veteran wide receiver, DeSean Jackson. He was the only free agent signed to the team in the offseason and was added to the offensive arsenal to provide veteran quarterback Matthew Stafford with a bonafide deep threat out of the gates.
I don't believe that he is on the Rams roster to suit up and play every offensive snap. Rather, I expect him to be used judiciously, somewhere between 10-20 offensive snaps per game. While that may not seem like a lot, over the course of a 17 game season, that could translate into enough passes thrown his way to chalk up some seriously impressive receiving yards. And he is quite familiar with head coach Sean McVay's offense, and McVay is quite familiar with his play.
In fact, when last these two played for the same team, DeSean Jackson put up the last 1000 yard season of his career.
Nobody expects Jackson to put up those lofty numbers this season. He will be rotated out for teammate Van Jefferson quite frequently. To be fair, he may be used at the lower end of his snap allotment in this one as the Rams will have a lot of switches dials, and knobs on this offensive machinery to monitor elsewhere. But if and when he takes the field, look for the deep pass.
DeSean Jackson was added to the Rams' offense to be the ultimate deep threat. As fictitious Tony Stark stated in Iron Man I: "I Prefer The Weapon You Only Have To Fire Once"
In much the same manner, the LA Rams simply need to find an excuse to let DeSean Jackson fly downfield once for a deep reception, and the entire defensive playbook when facing the LA Rams offense will be changed permanently whenever Jackson takes the field.