7 key players for LA Rams vs Bears on the SNF season opener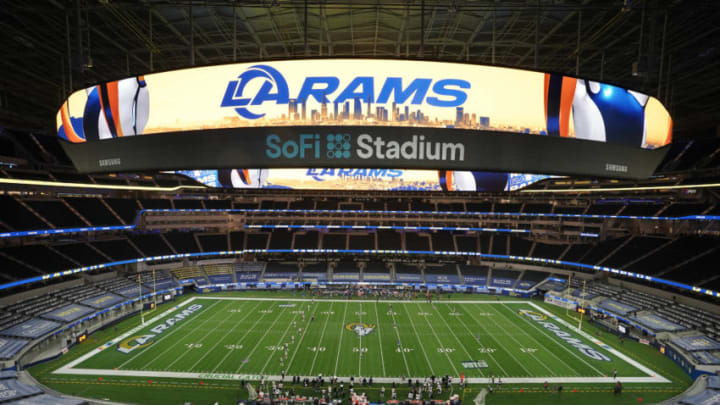 Mandatory Credit: Kirby Lee-USA TODAY Sports /
Mandatory Credit: C. Morgan Engel-USA TODAY Sports /
Wide receiver
From the moment that OTAs began, the fans have been eager to hear news about wide receiver Cooper Kupp. By sheer random coincidence, the LA Rams have entered the NFL Playoffs in two of the past three seasons. In each of those playoff runs, Cooper Kupp has not suited up to help the team win. The fanbase is starting to get a bit edgy about that track record.
Los Angeles Rams /
Los Angeles Rams
So here we are again, a new season, a blank slate, and a renewed opportunity for wide receiver Cooper Kupp to win back the trust and affection of the LA Rams fans. A huge game to kick off the 2021 season outta do the trick, don't you think? Well, it would certainly be a huge step in the right direction this year.
We've heard plenty of positive reports out of training camp about the way that Matthew Stafford had found receivers like Jacob Harris, Tyler Higbee, DeSean Jackson, Van Jefferson, and Robert Woods downfield with pinpoint accuracy. But the most favorable and voluminous reports seemed to tout the connection between Stafford and Kupp. So far, both Kupp and Woods have flirted with or gotten 1000 yards in each of the past three seasons. But despite that consistency, they are seldom mentioned among the Top-10 wide receivers in the league. That could change this year.
Stafford loves to throw the ball. There are questions about the durability of the Rams' running backs, and Cooper Kupp needs to put his claim out there as one of the best receivers in the NFL. Oh, the Chicago Bears secondary has been struggling so far this offseason with injuries and getting all of the starters on the field at the same time.
Over the past two seasons, Kupp has delivered on nine of 13 passes for 96 yards. He is due for a big game against these Chicago Bears, and this one feels like the year. Could Kupp put up over 100 yards in this contest?  That kind of performance would go a long way to bolster the confidence of the Rams' offense. Besides, Kupp needs to turn the mood positive about him quickly this year.