7 key players for LA Rams vs Bears on the SNF season opener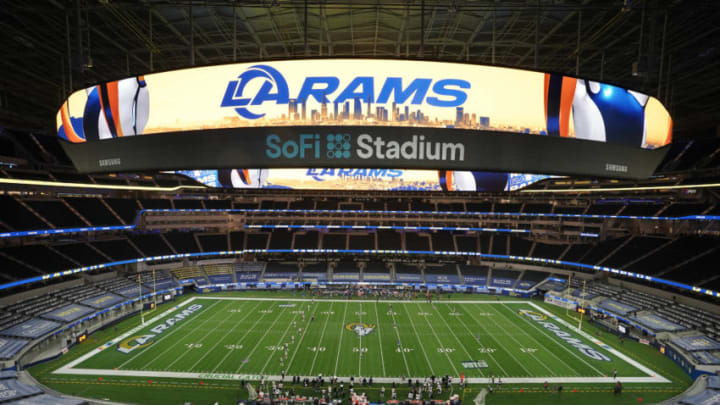 Mandatory Credit: Kirby Lee-USA TODAY Sports /
Mandatory Credit: Kirby Lee-USA TODAY Sports /
Running back
The LA Rams are putting a lot of trust in the rushing of veteran running back Darrell Henderson. While the Rams get teammate Sony Michel up to speed and strategize how best to allot part of Jake Funk to kick returns, and how much to allot to running with the offense, the brunt of the work will likely fall to Henderson this year.
Early in the season, that could be a good thing. After all, in the 2020 matchup with a rather physical Bears defense, Henderson rushed 15 times for 63 yards. His teammate, Malcolm Brown, rushed 10 times for 57 yards and a touchdown. Is that the template for how the team will distribute the carries in this contest? it's a good place to start to be honest.
The Rams can emphasize a lot of passing in this one, to give Matthew Stafford a good workout and test what appears at first blush to be a susceptible Bears secondary. But the Rams could work on the ground game that has sat idle throughout the preseason. If the Rams run a significant number of two tight-end formations, then that will be an indication that the running game will get its share of work right out of the gates.
Henderson can get work in the passing game as well. One of the strategies against the Bears' aggressive pass rush is to send the running back on a wheel route to an area cleared out by the receivers, and work the defensive perimeter for a series of high percentage pass plays. Since those types of plays not only help slow down the defense but helps the quarterback ease into the speed of the game, that could be one of the early options for the Rams in this one.
Henderson is ideally suited to attack the Bears' defense on the perimeter. He should be able to find some early success, particularly if the Rams test the back of the defense early in the game.