Some last minute thoughts about the LA Rams Week 3 victory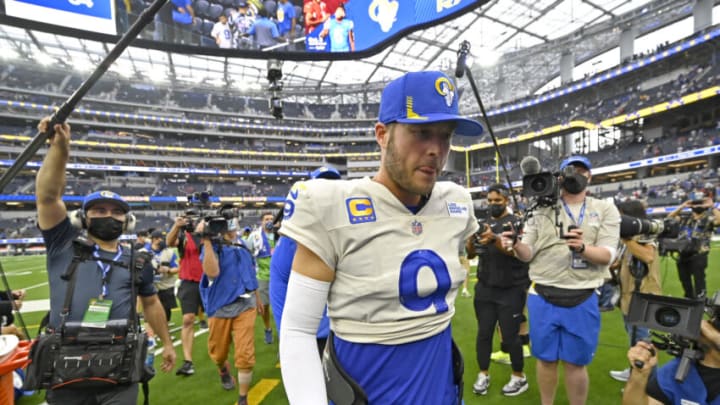 Mandatory Credit: Jayne Kamin-Oncea-USA TODAY Sports /
Mandatory Credit: Robert Hanashiro-USA TODAY Sports /
Thought V: Rams cease W-W-L pattern
The LA Rams wasted no time and finally ended that accursed win-win-loss pattern from 2020. That pattern was such an albatross, because the more it continued, the more it became a significant issue for the Rams organization. And by issue, I mean distraction.
Professional sports are about athleticism, yes. But it's also about getting the right mindset, ignoring distractions, and maintaining focus on what is needed to win. Throughout the Rams 10-6 season in 2020, the team seemed to shoot itself in the foot whenever attempting to win that elusive third game.
This was no small feat. The Tampa Bay Buccaneers are a tremendously well-balanced and well-coached team, and Tom Brady at age 44 is playing perhaps the best football of his career. The Buccaneers are a veteran team that knows how to win and goes out and just does. The LA Rams, while entering the game with high potential, is clearly still connecting the dots, still figuring things out, still familiarizing coaches to players, and players to plays.
Winning their third consecutive game against those conditions is high praise indeed for this team. This was not a gimme game. This was one that the Rams needed to play their best to have a hope of winning. The Rams answered the bell and played good football in all three phases. Perhaps most importantly, they won as though they had been there before. This team managed to play it cool, to avoid mental mistakes and miscommunications for the most part.