Here are 8 LA Rams players who will be back in 2022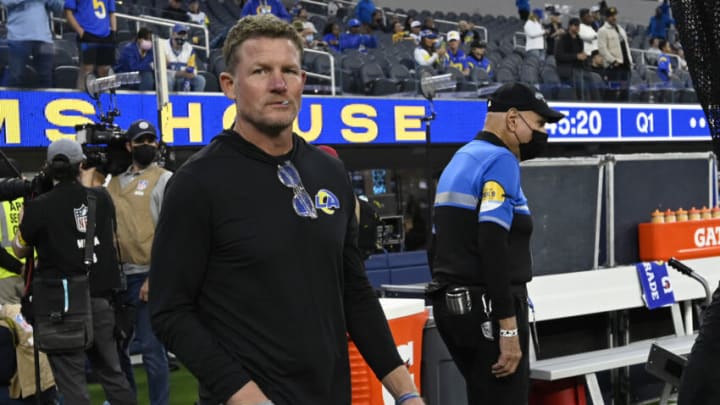 (Photo by Jayne Kamin-Oncea/Getty Images) /
Mandatory Credit: Jeffrey Becker-USA TODAY Sports /
Almost perfect placekicker
The simple fact is that placekicker Matt Gay is one of the few special teams' bright spots this season. That has most certainly not been lost on anyone in the NFL. Gay has earned a Pro Bowl designation, as his 31 of 32 accuracy is the stuff that will make any head coach grin from ear to ear.
If you recall, the LA Rams auditioned four kickers unsuccessfully in 2020. The team even signed two kickers to the starting job last year. But either the kicker was inaccurate, did not have a strong enough leg to attempt 40+ yard field goals or both. That experience may have been painful for both the team and the fan base, but it was certainly a journey worth taking.
It's up, and it's good
In 2020, Gay was 87.5 percent accurate on field goals and was perfect on extra points. This year, he is 96.9 percent accurate on field goals, and 97.7 percent accurate on extra points.
Much like offensive linemen in the NFL, if the kicker's name is in the headlines, it's usually due to the fact that they missed the game-winning field goal, or had a horrific outing. Such is the case for Matt Gay, who single-handedly has scored 136 points for the Rams so far this season. That's pretty impressive. In fact, when the Rams and the Ravens face off, one storyline to follow is the battle of better booters. The Rams' Justin Tucker is Mr. Automatic, but the Rams Matt Gay could give him a run for his money next year.
I cannot see any scenario that makes sense for the Rams not to extend Gay. So they will.