Here are 8 LA Rams players who will be back in 2022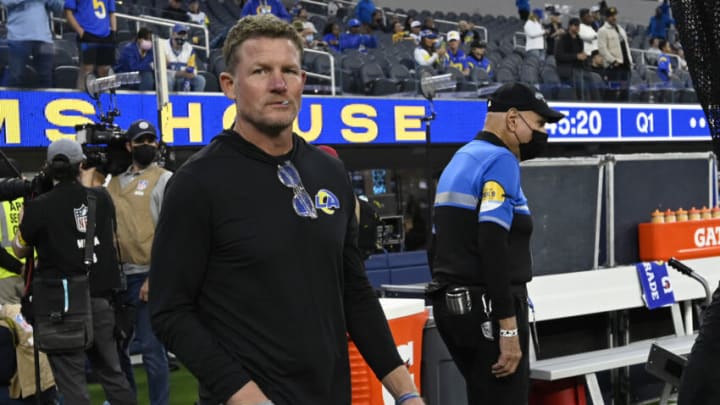 (Photo by Jayne Kamin-Oncea/Getty Images) /
Mandatory Credit: C. Morgan Engel-USA TODAY Sports /
Second fiddle center no more
The fact that offensive lineman Coleman Shelton has been able to step right in and win as the team's starting center should tell you something about just how good he is. The fact that whenever Shelton is snapping the football, the Rams win, should tell you something more about the guy.
I've been a fan of the guy from the moment that the Rams signed him off the Arizona Cardinals practice squad. While he is not a sumo-wrestler type of offensive lineman, he is incredibly agile and athletic and is a strong blocking asset for the run game.
Cheaper center Coleman Shelton
He does not block and sustain that block at the line of scrimmage until the whistle is blown. He blocks one guy, then immediately seeks another player downfield to harass. Sometimes the best blockers are not the guys who pancake someone at the line of scrimmage (although that can be fun too), but rather is the guy who gets in the face of multiple defenders and prevents them from making the play.
On one hand, the Rams have an option to bring back Pro Bowl alternate, but oft-injured, Brian Allen. On the other hand, the Rams can bring back Coleman Shelton. I believe that it will come down to which player is more affordable. Since Shelton is a backup, I expect his price tag to be significantly less than that of Brian Allen.
We know that the Rams will let a starting center sign elsewhere. But I can't see the Rams allowing both Shelton and Allen to test the NFL Free Agency Market together.