14 LA Rams resolutions to win Super Bowl LVI at Sofi Stadium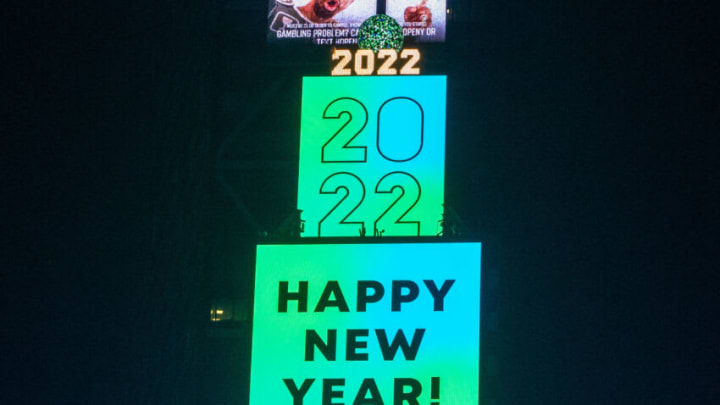 (Photo by Alexi Rosenfeld/ Getty Images) /
(Photo by Alexi Rosenfeld/ Getty Images) /
Sometimes it's the little things in life that accumulate until they become the big things. In the 2021 NFL season,  the LA Rams had a minor panic attack while spiraling down amidst a three-game losing streak.  In retrospect, the entire experience was a bit disheartening.
Until this season, this has been a team that has been built on the ability of the front office to keep the talent pipeline stocked.  From there, positional coaches could be counted on to keep the young players developing. After the season began, the veteran players served as the glue to hold the team together and step up when the team needed a downward spiral circuit breaker.
During the 2021 season's three-game losing streak, the team's vehicle of success seemed to be suffering from the wheels coming off.  It was almost as though the long-term effect of letting the little nicks, cuts, and bruises that happen over the course of a season had finally caught up to the organization. Bad decisions that seemed to fester unattended and untreated suddenly became the foundation of a cascade effect of system breakdowns occurring simultaneously.
Ramalady
This team seemed to be suffering from a form of organizational malady. A bit of attention deficit hyperactivity disorder. All NFL teams can make occasional careless mistakes. Even fewer teams take high-risk/high reward actions. But suddenly and simultaneously, the team seemed to fail across the spectrum simultaneously.
Like a child who suddenly gets a tummy ache from eating too much candy, the LA Rams seemed to have a sudden and systemic shutdown because the team seemed to swing for the fences once too often. It was as though the team experiences a hard time resisting temptation. Those are classic symptoms that lead to bad places.
The LA Rams got back up after that three-game losing streak to win five consecutive games in very adverse conditions, oftentimes quite short-handed. It was something that should have built confidence and energized the fanbase. Instead, one loss at the end of the season seems to have deflated everything once more. But who failed who? Did the team fail the fans by not winning their 13th game of the season?  Or was it the other way around, and the fans – who sold over half of the seats in the stadium to San Francisco fans – simply give up long before the game was played?
Almost everyone who has stuck with the NFL over the years had never seen something like that before. It was quite the welcome back for RB Cam Akers, wasn't it? And even more disheartening, that was one helluva way to end a regular season that may be the last year for OT Andrew Whitworth.  Hopefully, another opportunity will present itself.