14 LA Rams resolutions to win Super Bowl LVI at Sofi Stadium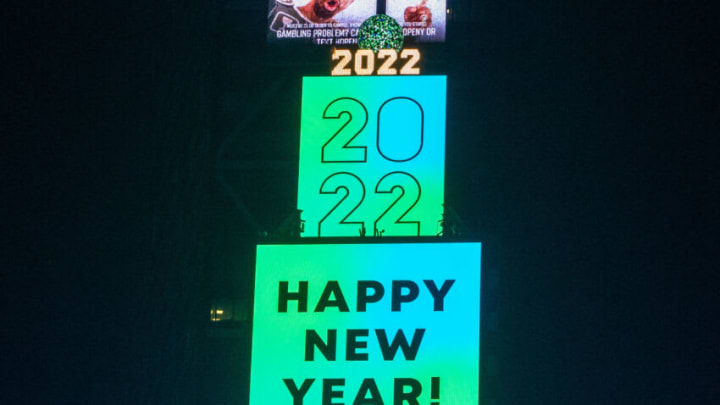 (Photo by Alexi Rosenfeld/ Getty Images) /
Mandatory Credit: Maria Lysaker-USA TODAY Sports /
VII – Get some value out of healthy rookies
Drafting three receivers in the 2021 NFL Draft, with a full room returning from 2020, seemed even at the time to be a luxury that the LA Rams could not afford to take. And yet, they did. The result so far is that Tutu Atwell and Jacob Harris played special teams before getting injured and that Ben Skowronek has been forced into service due to injuries.
But in the process, the LA Rams lost Trishton Jackson, a player on the roster in 2020, who signed on with the Minnesota Vikings after getting tossed back into the practice squad players after training camp. So what was the net gain? Well, it was whatever Atwell may have added, less whatever the Rams may have lost in T. Jackson.  That seems a bit counterproductive.
Ben again
I would expect that drafted rookies would be intended to fill projected roster vacancies, and not intended to create surplus depth at a position that already had a full complement of contributors. That hasn't been the case in 2021. Was it that 'sudden urgency' theme that was tossed around in training camp and on social media?
Were there too many incentives to run shortcuts this year? Shortcuts that were intended to give the Rams a large number of options to choose from, a full quiver of offensive weapons to draw and aim at the next opponent in the postseason? If that was the plan, the Rams fell short. Instead? The Rams have ten players on injured reserve, four of them rookies.
But the Rams have WR Ben Skowronek and RB Jake Funk healthy. Give them a chance to make a play or two. Sometimes the stars of tomorrow grow from seeds of trust planted today.