14 LA Rams resolutions to win Super Bowl LVI at Sofi Stadium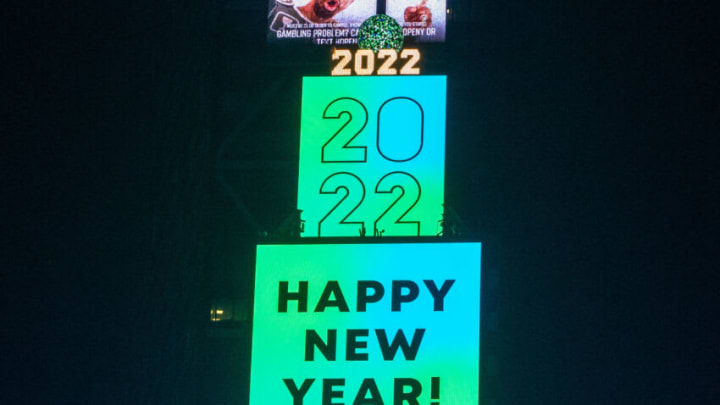 (Photo by Alexi Rosenfeld/ Getty Images) /
Mandatory Credit: Gary A. Vasquez-USA TODAY Sports /
VI – Coaches can make halftime adjustments
It's pretty clear that the Rams are getting cold-cocked in the second half, which is the absolute opposite effect of how the Rams were able to come out after halftime and shut down the opposition. That is perhaps the greatest disappointment this year. And, truth be told, perhaps the area of most significant regression this year.
It was always going to be tough to replace defensive coordinator Brandon Staley. But perhaps nobody truly was prepared for the sudden appearance of halftime adjustments that seemed to know exactly what the opponents were about to throw at the Rams in the second half? Well, now that the Rams no longer have that ability, the secret is out.
Still, it seems that the absence of Brandon Staley has impacted the offensive brain trust as well.
Year    Unit            Q1-2     Q3-4  16 games
2020   Rams O     182        190
2020   Opp O        189        107
Year    Unit            Q1-2      Q3-4  OT  17 games
2021   Rams O       218       242      0
2021   Opp O          174       195      3
The optical illusion
Can you see the pattern? The LA Rams defense simply was unable to master second-half adjustments. But there is another pattern that developed as well. Can you see it?  The 2020 Rams were often tied or behind when they headed into halftime. The LA Rams in the 2021 NFL season are often ahead. So the last 'taste' left in the mouths of fans who see the game in person or view it on a televised is an image of the opposing offense wiping the floor with the Rams.
Now, keep in mind that off the 2021 NFL games, the Rams pulled the starters off the field against the New York Giants and the Houston Texans. In those games, the Rams 'backups' allowed 30 points to be scored. If the Rams starters remained, the 2021 second-half opposing offense total would likely be 165.
Doing the math? The Rams 2020 defense allowed 18.5 points per game. But the Rams 2021 defense allowed an adjusted 19.8 points per game. So what is the difference? The Rams defense plays stronger in 2021 early in the game. It's an optical illusion. But that was all that was needed to write the narrative that this defense is horrible.
From what we see here, that's not what is going on here. Rather, the 2020 defense made incredible halftime adjustments. In 2021, the defense is pretty much the same in the first half as the second half. (Don't forget to pull out those 30 points in the fourth quarter that was scored on the backup defense).