14 LA Rams resolutions to win Super Bowl LVI at Sofi Stadium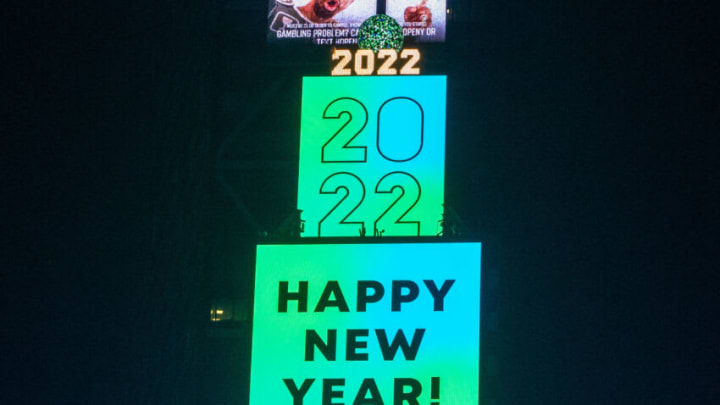 (Photo by Alexi Rosenfeld/ Getty Images) /
(Photo by Christian Petersen/Getty Images) /
Winning cures everything, or does it?
Even as the LA Rams were removed from the 2020 NFL Playoffs in the Divisional Round, the team's response seemed to be overly exaggerated. Now, I'm not suggesting that the team did not need to upgrade at the quarterback position.  But QB Jared Goff was simply the third player who competed for the Rams in Super Bowl LIII who was signed to a lucrative contract, but who was removed from the team shortly thereafter. The other two? RB Todd Gurley and WR Brandin Cooks.
The LA Rams had settled into their comfy chair too quickly, it seems. Without the rigors of dissenting views, it appears that the Rams had become little more than a yes-man troop of heads nodding in approval, regardless of how questionable the strategy may have been.  At one point this season, this team was among the best in the NFL. And just as quickly, one of the worst.
Yes, an NFL season is about the highs and the lows. Winning games will ultimately be followed by losing games. We're not suggesting otherwise. Where we are going with this takes the form of two lines of thinking. The first is to have those honest, sometimes painful, discussions about what (not who) contributed to the team's sudden struggles.
Don't blame, fix
The second is even more important. Let's find ways to fix what broke so that it won't happen again? After all, that's the goal for each NFL team, isn't it? It's not to point a finger and blame folks. What does that truly help, besides to get likes and followers on social media? No, the real work is fixing the process so that it won't fail.
At one point in the 2021 season, the entire organization seemed to be in intensive care. The LA Rams were losing, and fans were concerned. The answer seemed obvious: run the ball. And yet, the team didn't run the ball.
Social media named persons responsible for the demise without question. Even as the LA Rams offense passed the ball and gift-wrapped as many as 14 points to opponents throughout the losing streak, many fans marched upon the Rams and demanded that the team fire defensive coordinator Raheem Morris. Some still do, despite the Rams' ascent to 12-5 and winning the NFC West.