14 LA Rams resolutions to win Super Bowl LVI at Sofi Stadium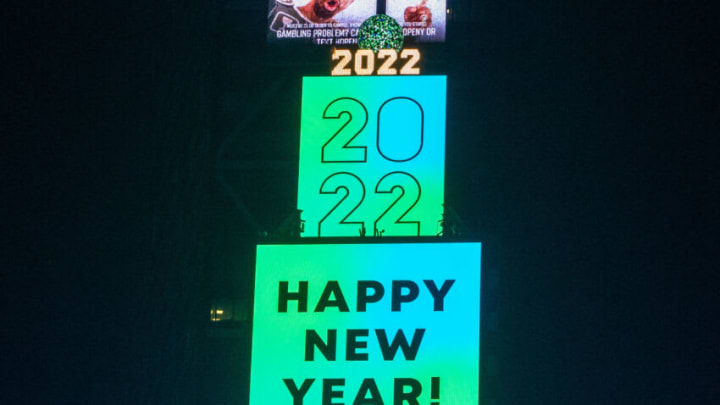 (Photo by Alexi Rosenfeld/ Getty Images) /
Mandatory Credit: Kirby Lee-USA TODAY Sports /
Decisions decisions
The LA Rams are a team that seems to change its mind, its direction, rapidly. That ends up reflecting poorly on the team, as though the powers-that-be make more than their fair share of faulty decisions.  Committing to a player is all well and good. It builds trust. But committing to the wrong player(s) can be disastrous. As much as we have all second-guessed the Rams organization at times, one thing has been crystal clear.
They may be the best NFL organization at backing out of a bad situation, taking their lumps, and redirecting efforts on the fly. All the while, the team keeps winning.
You could make a strong argument that the true faulty decisions were less about who the team added than who the team failed to retain. Decisions were based upon who did not see action on the football field, as well as who the team chose to start. This has not been a series of trials and corrections. This has been a season of ironclad and permanent decisions that have shown little evidence of being the right choices on game day.
Playoff time shines a big spotlight
And now, the Rams have four games to showcase their talent-laden roster. In 2020, the theme seemed to be strategy over talent. In 2021, suddenly the team seems to have stressed talent over strategy.  Will it work this year?  Already plenty of fans are angry and want the team to change the defensive coordinator.  But this is the same team that rolled out a 7-1 record to start the 2021 NFL season, only to fight its way to a 5-4 record in the back half of the season. It would have gone worse, much worse if the team did not finally entrust RB Sony Michel to run the ball.
Did the Rams trade for a luxury back?  Sony Michel is a workhorse, and the team treated him through 11 games like a pony ride at a children's petting zoo. It was Michel's running game that turned the season around.