14 LA Rams resolutions to win Super Bowl LVI at Sofi Stadium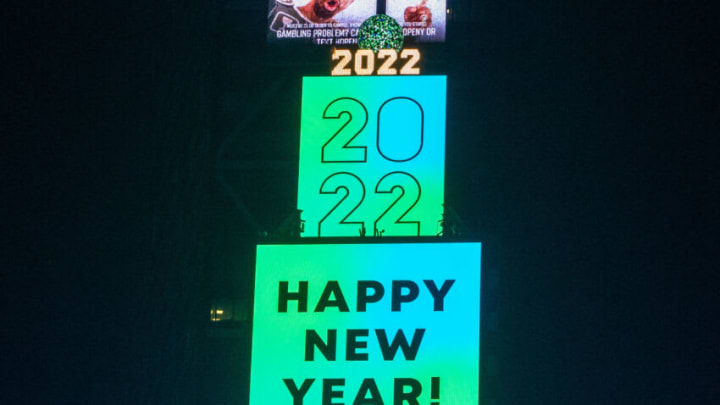 (Photo by Alexi Rosenfeld/ Getty Images) /
Mandatory Credit: Kirby Lee-USA TODAY Sports /
XII – Need to replace Johnny Mundt on this offense
You might think that losing a blocking tight end to a pass-centric offense would not be as fatal to the team's ability to run and pass the ball as it has turned out. But somehow, the Rams' offense wobbled after losing TE Johnny Mundt. It was not until the LA Rams began to change up the formation, going with 12-personnel packages, and sometimes even an extra offensive lineman, that the running game began to gain traction.
Mundt was injured in Week 6 in a game against the New York Giants. Three months later, the LA Rams do not have a satisfactory replacement for Mundt. That's a problem. While it appeared as though the Rams may have committed to 12-personnel packages on offense for a moment, they haven't.  Per Lineups.com, the Rams used Tyler Higbee for 63 plays, Kendall Blanton for 10 plays, and Brycen Hopkins for 14 plays.
Blanton/Hopkins must find a way to contribute
Higbee was out for Weeks 14 and 15. When he returned to action, the Rams used Blanton for 15 plays over three games, and Hopkins for three plays in one game. When Mundt was healthy, he was on the football field between 10-25 snaps per game.  When the LA Rams commit to the 12 personnel package, they have a much better chance of running the ball effectively. So why, when the Rams faced the San Francisco 49ers defense in Week 18, did they only go with Kendall Blanton for 4 plays?
The offense will need to do a better job than that in the playoffs. If the coaching staff fears that 12 personnel packages limit the options, create more options. Not only do two tight ends offer better run blocking, but the extra tight end can help on pass blocking as well.  Whether or not the team has the right players for the job is moot. The playoffs are upon them. The Rams need to have a blocking tight end.