LA Rams wild ride wraps up Wildcard Round of NFL Playoffs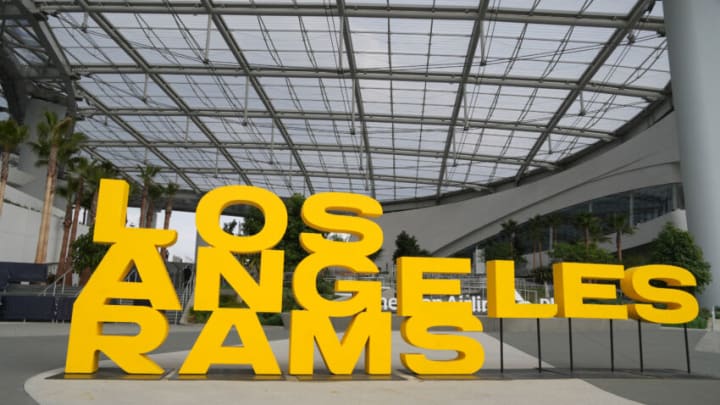 Mandatory Credit: Kirby Lee-USA TODAY Sports /
Mandatory Credit: Kirby Lee-USA TODAY Sports /
LA Rams vidi, visi, vinci.  They came. They saw. They conquered.
The NFL Playoffs entered their second season of the 14 team format.  In this new version of NFL Playoffs, only the best team in each conference, or this year the Green Bay Packers and the Tennessee Titans, were granted a BYE week. This format allows the NFL to pit six teams against one another to determine which of the 12 combatants will advance from the Wildcard Round to the Divisional Round.
More teams add more competition to the NFL Playoffs, but perhaps at the expense of the quality of that competition? At least, that was the consensus offered up on social media after both seventh seeds had completed their games. The LA Rams hosted the Arizona Cardinals on Monday Night Football, the last game played on Wildcard Weekend.
Wild weekend wrap-up
It was the first stop for NFL Playoff teams, that first weekend where six teams, and their six corresponding fan bases, are forced off the journey hoping to compete in Super Bowl LVI, and must now join the 18 non-playoff teams already underway preparing for the 'We'll get 'em next year!' speeches that will soon follow.
For the next 24 hours, we will be inundated with overreactions: Both positive and negative reactions. The NFL Playoffs tap the raw and unfiltered competitiveness in almost every NFL fan. Whether or not your team is competing directly, the format allows even fans of non-competing teams to find one team to cheer for, one reason that compels further viewing.
It's the annual pilgrimage of the best of the NFL, testing themselves and each other in durability, execution, talent, and preparation. It is not always the best team that wins, but the best-prepared team that does.  So let's take a brief walkabout to get a quick review of who did what, which will prepare us a bit further to discuss the upcoming Divisional Round of the NFL Playoffs