LA Rams wild ride wraps up Wildcard Round of NFL Playoffs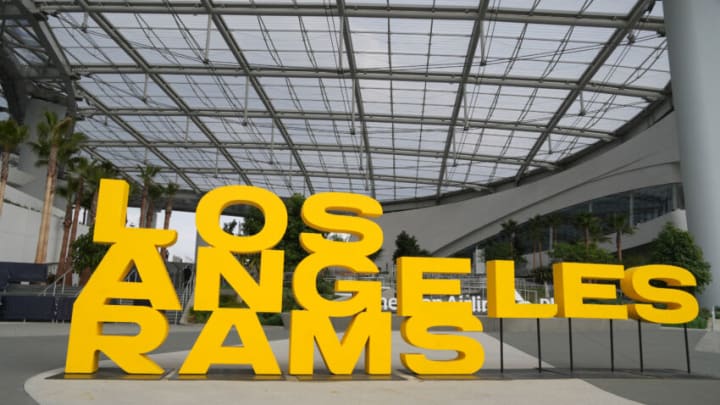 Mandatory Credit: Kirby Lee-USA TODAY Sports /
Mandatory Credit: Kirby Lee-USA TODAY Sports /
AFC Saturday
With the NFL serving up six playoff games, the league had the ability to set the schedule so as never to have any games overlap. In short, if you wanted to watch an NFL football game, you could find one, and only one, practically all weekend long. That allowed the NFL to dominate television programming throughout the three-day Martin Luther King weekend.
All of the latest odds have been provided: Courtesy of WynnBET
Las Vegas (5th seed) at Cincinnati (4th seed): Bengals favored (-6.0)
The Cincinnati Bengals won a very tough AFC North Division, but they were still not familiar with competing in the NFL Playoffs. You see, it's been a very long time since the Bengals last competed in post-season, and the city and her fans were starving for success.
It was not an easy win for the Bengals. Despite the fact that the Las Vegas Raiders were led by interim head coach Rich Bisaccia, and suffered a number of miscues, they remained within a single score until time ran out on them. This was Bengals head coach Zac Taylor's first playoff win, which will no doubt heighten the interest in other NFL teams to hire a new head coach from the Sean McVay coaching tree
New England (6th seed) at Buffalo (3rd seed): Bills favored (-4.5)
It remains very surreal to witness another NFL season where the New England Patriots were not the top-seeded team in the AFC, let alone in the entire NFL. But such is the way that the season panned out for the New England Patriots and the Buffalo Bills. The two teams split during the NFL season, and that really made this one seem as though it would be close.
It wasn't close. Patriots rookie Mac Jones was in over his head, and Bills quarterback Josh Allen, with 308 yards and five touchdown passes, was in his element. The time of possession was far closer than this game ever was. By halftime, the Bills had a 27 to 3 lead. The Buffalo Bills offense was the most prolific in the Wildcard Round, scoring 47 points with ease. They advance and the Patriots return to the drawing board.
Now, what were the NFC teams up to?