LA Rams wild ride wraps up Wildcard Round of NFL Playoffs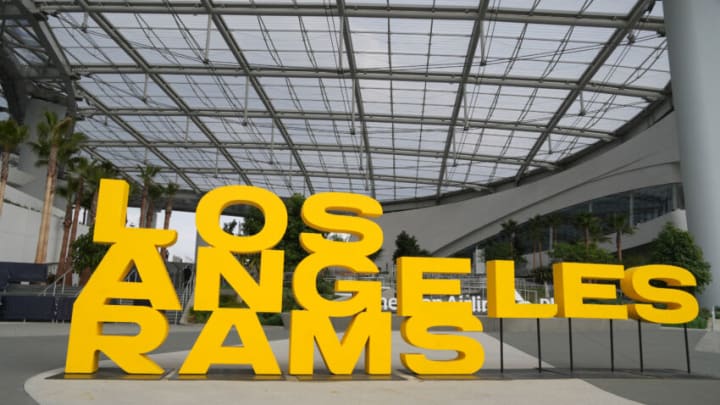 Mandatory Credit: Kirby Lee-USA TODAY Sports /
Mandatory Credit: Kirby Lee-USA TODAY Sports /
NFL Prime-Time Finale
In what was likely an attempt to save the best for last, the NFL and television producers opted to close out Wildcard weekend with two games that they believed would sport compelling NFL viewership. By all accounts, what was likely the last game in a Pittsburgh Steelers uniform by expected-to-be-retiring quarterback Ben Roethlisberger was figured to tug on a lot of heartstrings.
And the final game of the season, the Arizona Cardinals versus the LA Rams, was the NFL TV producers' way of gathering the audience in anticipation of Rams QB Matthew Stafford failing to deliver in his fourth attempt to win a playoff game. So how did things turn out?
Pittsburgh (7th seed) at Kansas City (2nd seed): Chiefs favored (-12.5)
If there was any hope for an emotionally charged Pittsburgh Steelers team to rally behind their outbound quarterback, that all quickly faded. The game was a series of exchanged punts in the first quarter, and the Kansas City Chiefs had two turnovers by the second quarter of play. One of which became a fumble recovery that placed the Steelers in the lead.
But that seemed to awaken the Chiefs offense, which proceeded to score 35 unanswered points. The unimpressive performance of both the Philadelphia Eagles and the Pittsburgh Steelers became fodder for a host of complaints by NFL fans to do away with the seventh-seed inclusion in future NFL Playoffs. But the extra game means extra money folks. Don't hold your breath.
Arizona (5th seed) at Los Angeles Rams (4th seed): Rams favored (-3.5 points)
The LA Rams were very likely the least respected team hosting a playoff game in the Wildcard Round of the NFL Playoffs. If it wasn't a social media chorus line begging for the team to fire Defensive Coordinator Raheem Morris, it was the ridiculous notion that the 12-5 LA Rams team did not belong in the playoffs. The Rams, a team that was just nine points away from defeating the Green Bay Packers at Lambeau Field, and claiming the best record in the NFL, did not belong in the playoffs?
Don't ask me. I can't explain it.
What can I explain? I can discuss how the LA Rams defense, without both starting safeties, dominated a game that many feared they would never show up for. The Rams emerged with the best defensive performance in the NFL Playoffs so far, and it wasn't close. But was it all the smothering defense?
There is a correlation between the Rams' defensive performance, and their commitment to run the football. And yes, in this game, the LA Rams were committed to running the football. In fact, the Rams rushed 38 times (including six rushes attributed to quarterback Matthew Stafford).  Matthew Stafford dropped back to pass the ball just 17 times. By halftime, the Rams had taken a commanding 21-0 lead.
Now, what about the next round?  So glad that you asked.