3 bold predictions for the LA Rams in Super Bowl LVI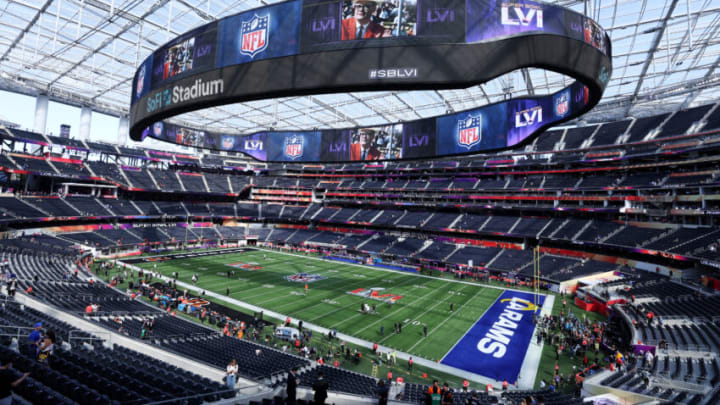 (Photo by Gregory Shamus/Getty Images) /
(Photo by Gregory Shamus/Getty Images) /
As the forces of virtually all NFL sports networks, analysts and pundits descend upon Inglewood California to give you their take on who will or will not win Super Bowl LVI, there are still some overlooked things to keep in mind. After all, their objective is to build uncertainty, anxiety, and concern. Our job is to tell you that the LA Rams have a chance in this one.
Well, they don't have a good chance. I think that the LA Rams have a great chance to win Super Bowl LVI. Much like the feeling I had when the San Francisco 49ers defeated the Green Bay Packers at Lambeau Field, the Cincinnati Bengals simply appear to be the optimal matchup of an AFC opponent to face the LA Rams.
The best matchup of the AFC bunch
Of the Tennessee Titans, Kansas City Chiefs, Buffalo Bills, Las Vegas Raiders, New England Patriots, Pittsburgh Steelers, and Cincinnati Bengals, perhaps only the Steelers would have offered a better matchup for the Rams.
Now, not one AFC team would be a cakewalk. But after sizing up these Bengals for the past two weeks, I simply do not have a sense of dreading any aspect of their game. The Bengals are a tough, resilient, and a very good team. But their offense has averaged 24.0 points per game in the playoffs.  Their defense has allowed 19.7 points per game, but that has been aided by creating seven turnovers.
To contrast the two teams, the LA Rams have averaged 28.0  points per game, while the Rams defense has limited their opponents to average just18.3 points per game. The Rams have created four turnovers. So what can the LA Rams do to win Super Bowl LVI? Here are our three bold predictions.