Should the LA Rams kick the tires on DB Malcolm Butler?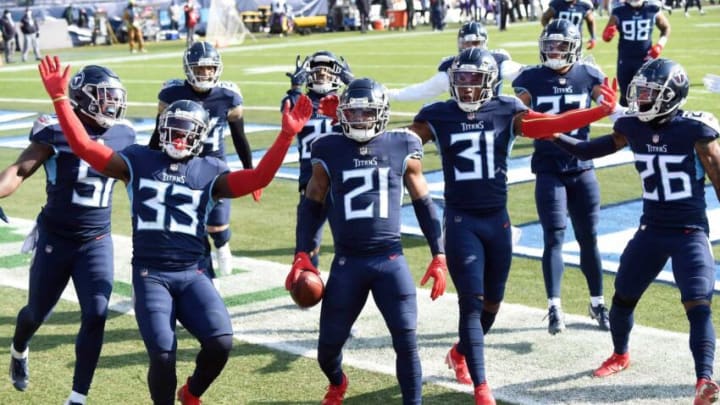 Mandatory Credit: Titans Ravens 076 /
The LA Rams will most certainly need to reinforce their secondary this off-season. The team is projected to lose to key cornerbacks, Darious Williams and Donte Deayon. That comes a year after losing Troy Hill and John Johnson III in 2020, without significant investment to bolster the ranks. Now, their NFC West rivals, the Arizona Cardinals, have just released cornerback Malcolm Butler.
So the question is, does it make sense for the LA Rams to kick the tires on him?
His history with the Cardinals is very … confusing. He played four seasons with the New England Patriots, then for three seasons with the Tennessee Titans. Throughout his career, he has been very adept at pass defense, and he even made the Pro Bowl in his second NFL season.
I'd rather retire than play for the Cardinals
So the Arizona Cardinals signed him to a fully guaranteed one-year contract for $3.5 million. Some reports indicated that he was doing well in the Cardinals defense, while other reports indicate that he struggled with the Cardinals and opted to step away from the game for a while.
In any case, Butler threw the Cardinals' front office a wrench when he decided that it was in his best interest to retire rather than play for the Cardinals in 2021. No additional details were available, so this certainly left a number of NFL executives scratching their heads.
Now, he appears to be looking to come back. That could be a very positive development for the LA Rams free agency efforts to restock defensive backs to the roster. If he can come back to his NFL playing form, Butler is a very good player.
Another coming back from retirement story
And that very good player is working hard to come back to the NFL.
His last season, 2020, was incredibly productive. He recorded 100 tackles, as well as four interceptions. He stands 5-foot-11 and weighs 190-pounds, and is very effective at pass defense. In fact, he had historically allowed fewer than two of three passes targeting his receiver to find the mark.
He was released by the Titans after the team asked him to take a pay cut, which he refused. He ended up signing on with the Arizona Cardinals, but that defense did not 'fit'. Now, he is looking for a comeback into the NFL.
Makes sense to explore a potential deal
I think it makes a ton of sense for the Rams to make him an offer to try out, and perhaps sign an inexpensive prove-it deal. Right now, the Rams secondary needs to add talented players to help All-Pro DB Jalen Ramsey out. Veterans are outbound, and the team could absolutely use another veteran addition to the roster.
For Butler, it makes a lot of sense as well. The Rams, coming off a Super Bowl win, would be the ideal team to play for if the goal is to build market value and interest. And with the team already boasting Jalen Ramsey, the responsibility for Butler could grow as he becomes familiar and comfortable with the team.
Perhaps the best feature of this potential signing is the fact that he would not trigger any free agency offset, thereby not impacting any potential compensatory pick calculations that may result in awarded draft picks in the 2023 NFL Draft.
The LA Rams have Day 3 picks. So restocking the roster will depend a great deal upon finding undervalued free agents and signing them to inexpensive deals. Butler could be one such free agent.