Should the NFL realign LA Rams with different West coast teams?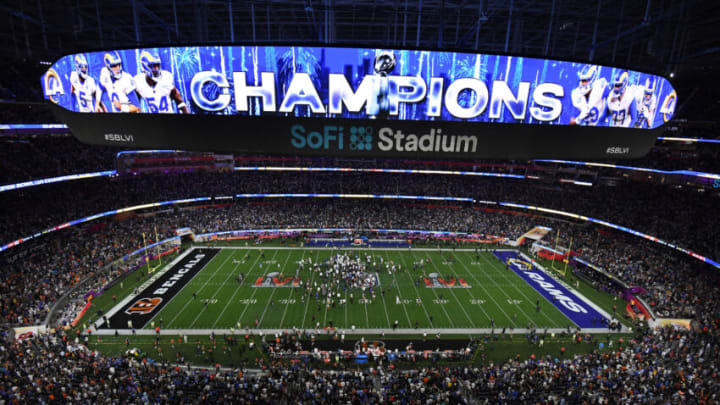 Mandatory Credit: Richard Mackson-USA TODAY Sports /
No matter how they try, the NFL schedule makers cannot keep the LA Rams from vying for the title of one of the most traveled teams each season. And yet, other NFL teams seem to be packed together so tightly that they only face significant travel when they face the teams in the NFC or AFC West.
With the major news in the NCAA involving the realignment of the PAC-12 major schools to the Big-10, is that something that the NFL should consider? Both Turnover Sports and Cincinnati WKRC local 12.com have competing suggestions as to how to more effectively realign the NFL to minimize travel costs, time zone changes, and all of the problematic logistics that can cause mid-season headaches for players, coaches, and most of all, fans.
So what do their NFC West Divisions look like?
Potential new NFC West Division configurations
In the Turnover sports version, the NFC West Division would take the shape of:
LA Rams
San Francisco 49ers
Arizona Cardinals
LA Chargers
Meanwhile, the Cincinnati WKRC local 12 version of the NFC West Division would take the shape of:
LA Rams
San Francisco 49ers
Seattle Seahawks
LA Chargers
In either version, the LA Rams would pick up their cross-town rivals, the LA Chargers, as an opponent twice a year, while dropping either the Arizona Cardinals or the Seattle Seahawks. In terms of saving on travel expenses, it seems to make sense that the Rams and Chargers would save on hotel costs and transportation costs in either configuration.
So could the Rams and Chargers create a bitter rivalry?
At times, I think the two teams are already there. After all, they are roommates at SoFi Stadium, temporary co-tenants at the Crown Jewel of NFL stadiums. And a roommate is a good place to begin any rivalry.
Next, layer in the fact that the Chargers hired away the Rams' one-and-done wunderkind defensive coordinator Brandon Staley, and the tension starts to build. Now consider the fact that former LA Rams players have signed up with the Chargers, like Morgan Fox, Sebastian Joseph-Day, Troy Reeder, and Gerald Everett, and you begin to see where the Chargers have patterned their roster after former Rams players.
Could the Chargers take the place of the Arizona Cardinals or the Seattle Seahawks?  Perhaps.
Stick a pin in this one, as the NFL geographic reconfiguration will almost certainly come up again.