Top 4 takeaways from LA Rams camp per HC Sean McVay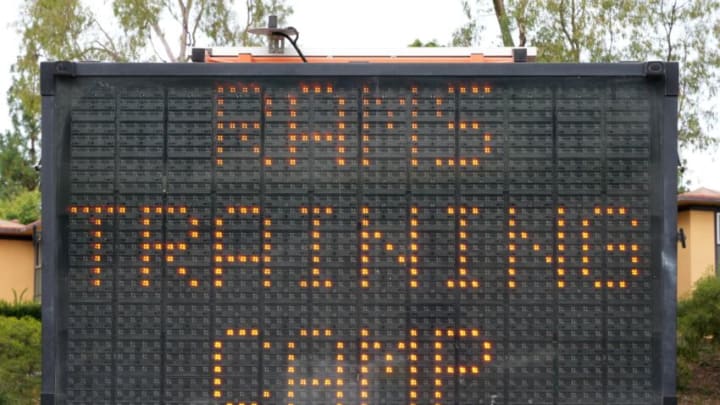 Mandatory Credit: Kirby Lee-USA TODAY Sports /
The LA Rams have packed up training camp and headed back to their preseason preparation. With that in mind, head coach Sean McVay stepped up to the podium to wrap up the team's training camp and offer his best takeaways. Another training camp is in the record books, and another NFL season looms on the horizon.
This is the time for emotions to peak. If you are optimistic, you will never be more eager to see what comes next this season than right now. If you are pessimistic, you will never have a gloomier, darker outlook on what comes next.  It's just what this moment brings. Like a roller coaster ride, training camp has been a bit like the clanking of the drive chain that pulls the cars to the summit of the first descent.
We are about to start a thrilling ride. Keep your hands and feet in your car at all times.
Here we go . . .
Rams camp closes with Coach McVay's presser
But to add a bit of suspense, LA Rams head coach Sean McVay has made himself available one more time, affording the media one more chance to pose questions, to sum up, McVay details the highlights of the LA Rams training camp at its conclusion. If you like to compare notes, you can check out the Top Training Camp Takeaways from the LA Rams' official website.
But if you like to compare to the source material, we've added the entire press conference video below:
So now all that is left is to translate the coach-speak into layman's terminology. While you may think it's a bit late for this type of context, I'm of the opinion that now, with one preseason game firmly in the books, the ability to compare narrative with action plans is significantly enhanced.
In the end, the LA Rams' major roster decisions have been made by this point. After factoring in the starting 11 for both offense and defense, three special team specialists, and a handful of key rotational players, the roster positions that are up for grabs right now could be as few as ten spots on the active roster.  While you may guess that the competition is all but over, the few spots remaining will ensure redhot competition throughout the preseason.