More money matters means more LA Rams roster tweaks?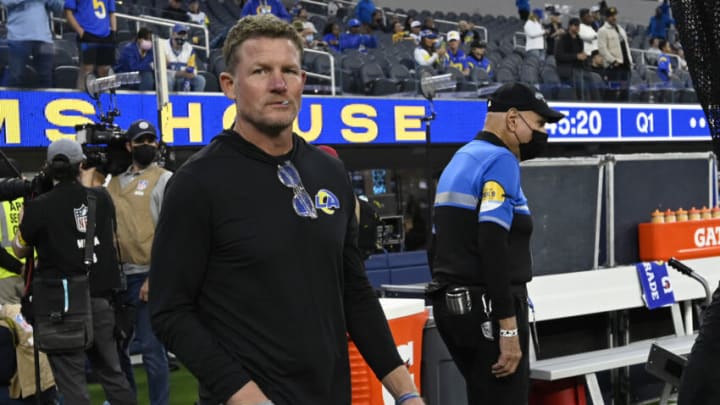 (Photo by Jayne Kamin-Oncea/Getty Images) /
The accounting department for the LA Rams is at it again, going over the figures and hammering out the annual cost-cutting measures that purge excess expenditures from the team's general ledger. It's the stuff that doesn't make headlines unto itself but is the foundation work that allows the Rams to conduct the type of roster signings and contract extensions that does appear on NFL headlines eventually.
The LA Rams entered the season with a 53-player roster that was cash-strapped. How could that be? Well, unlike the period up to the final roster cuts, when the salary cap is applied to only the Top-51 paid players, the salary cap from the creation of the initial 53-man roster is calculated on all active players, all practice squad players, all injured reserve players, and all dead cap players.
The non-53 salary burden for the team makes up approximately $24 million. So the team began to do the window dressing and fall cleanup of the payroll account. For starters, the team reportedly activated an option clause embedded in the contract for defensive back Troy Hill, a move that reportedly created cap space of approximately $2 million.
That was just the beginning. The LA Rams created additional salary cap space by releasing two players: RB Xavier Jones, and DB Tyler Hall.
So why did the team elect to do that? Didn't the team already place Xavier Jones on IR? Yes, but Per Spotrac.com, the LA Rams were locked into a $1.3 million financial obligation by carrying the two players. Their outright release frees up that cap space.  So far? $3.3 million freed up. But the Rams were not finished.
Next up? LA Rams reworked the contract for starting tight end, Tyler Higbee. That reportedly doubled the freed-up cap space.
If you are keeping a running total, the LA Rams have suddenly freed up $7.1 million. Per Spotrac.com the LA Rams have $7,096,473 available salary cap space as of September 7, 2022. That does not appear to reflect additional savings for Troy Hill, as his contract appears to already have represented the two void years and the $2 million salary cap savings.
These moves may be no more that the normal process of creating enough salary cap buffer to allow the  Rams front office enough wiggle room to sign or trade for an emergency roster fill if need be. Or it could be the normal process of elevating players from the practice squad to contribute on game day.
But where there's smoke, there's fire. The LA Rams leave breadcrumbs sometimes. Could they be building a war chest to finally add WR Odell Beckham Jr. to the roster? Or perhaps reinforce the roster at OLB or RB?
Stay tuned folks. Things could be getting very interesting.