LA Rams hiring offensive coordinator fills huge void
When the LA Rams hired a new offensive coordinator, the move immediately addressed a glaring need for the team.
The LA Rams have plenty of issues to address this offseason. While the list of moves the team must make this off-season are varied, we pulled together a list of our seven urgent moves needed by the team to have a successful 2020 season. We are happy to report that the Rams have already checked off the most urgent move needed this off-season: hire an offensive coordinator.
The Rams have hired former Washington Redskins offensive coordinator Kevin O'Connell earlier this month. While we've talked about the specific areas of O'Connell's expertise, we haven't yet addressed the elephant in the room. The Rams needed an offensive coordinator – if for nothing else than allow head coach Sean McVay to focus on all aspects of the team.
McVay calls the Rams offensive plays, and likely will for some time. But he is simply just one pair of eyes, despite the myriad of aspects to discern and trouble-shoot on the Rams offense. How should the Rams address the lackluster play from the offensive line in 2019? Should the team re-sign veteran left tackle Andrew Whitworth, or sign a new free agent? How can the team get more production out of wide receiver Brandin Cooks, running back Todd Gurley, and even quarterback Jared Goff this season?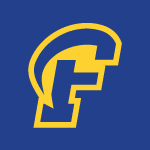 McVay is a gifted offensive coach. With enough time, he can game plan a win against virtually any NFL opponents. The Green Bay Packers believe so, as they plan to tap his expertise on strategies to defeat the San Francisco 49ers. If McVay had an offensive coordinator in 2019, I believe the same Rams team wins 11 games, particularly the rematch against San Francisco.
I could continue to add to the list, but I think the point is made. The list of "To Do" items for the Rams offense is greater than one man can resolve. It will require a team effort, and solutions must be vetted. Not only must the team ensure that fixes will actually resolve the problem, but that any corrective action doesn't somehow place the team into a tailspin by creating new challenges.
The debate over whether Kevin O'Connell is the right person for the job can be a discussion for another time. For today, the addition of offensive coordinator to the coaching staff was the right move. Creating this role was our number one priority this offseason. Top priority down, six more to go.