LA Rams News: Can team overcome $34 million in dead cap space?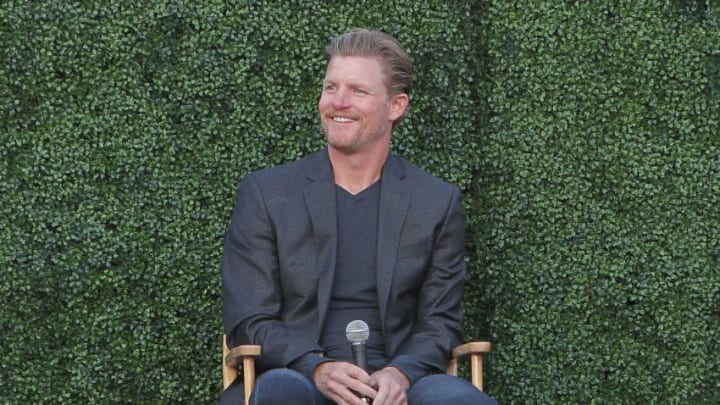 (Photo by Leon Bennett/Getty Images) /
(Photo by Michael Hickey/Getty Images) *** Local Capture *** Les Snead /
Rams in better shape than you think
While that dead cap money is never a positive, the LA Rams have been veterans at doing more with less. Keep in mind that the LA Rams have not drafted a first-round player for several years. While that may not seem positive, the guaranteed salary scale from round one to rounds two or later is significant. In short, the Rams have committed fewer dollars to rookies than other teams.  That's not a problem, as long as the team is able to develop young talent into NFL starters. So far, the team has been able to do exactly that.
More from Rams News
Despite a shortage of liquidity, the LA Rams continue to find ways to pay their bills. While it has slowed down the process of signing contracts with players and has created a host of questions at times over "where is that money coming from?", progress continues.  If the Rams are able to assemble a competitive roster with that much dead cap holding them back, is there a flurry of NFL free agent signings around the corner?
2021 cap uncertain
In 2021, the Rams three top-paid players all exhibit huge jumps in their cap consumption. That is partially offset by the team's drop of dead cap space to $8.4 million.  Right now, the Rams are estimated at a $41 million available cap space in 2021 by Spotrac. In the same breath, they estimate the market value of the WR Cooper Kupp, CB Jalen Ramsey just under a $34 million dollar mark.  While the Rams can absorb one such significant signing in 2021,  it remains to be seen just how much the Rams can afford beyond that.
If the optimistic estimates hold true, and the salary cap increases to $240 million for next season, that will add an additional $31 million to the Rams coffers, elevating their free dollars to $72 million for next year. That should allow the Rams to sign both Kupp, Ramsey, and perhaps two additional key starters to the roster.  But if the opposite holds true, and the 2021 salary cap decreases, then it will be a series of tough decisions facing the team. The Rams have been stung by committing too many dollars to too few players. Don't look for history to repeat itself anytime soon.