LA Rams to pick up 3 countries in NFL's 2022 International Marketing initiative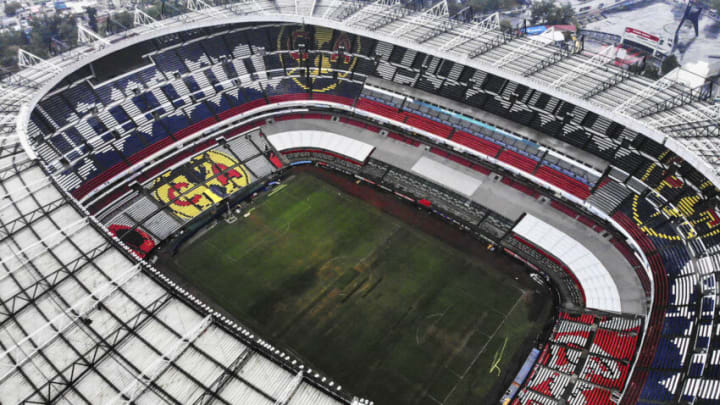 (Photo by Jam Media/Getty Images) /
Something that has always fascinated me about the marketability of the NFL is the fact that the sport has attracted fans from all over the world. I see it even in a small portion of its fans from the tracking of views. In the last 28 days, persons from 150 different countries have checked out the LA Rams football team by reading one of our articles.
That's one reason why we publish an occasional late-night article up. Due to worldwide time zones, it's pretty safe to believe someone somewhere on this planet is checking out the Rams football team, and the NFL has certainly noticed.
That's why the LA Rams are going global. No, that is no longer a mission, but rather a point of fact. After all, the team recently announced being awarded three new international markets by the NFL: China, Australia, and Mexico.
So where will the LA Rams be calling home in 2022?
3 new international markets
As per the announcement (above), the LA Rams are the only NFL team to be awarded exclusive marketing rights to two countries: China and Australia. The Rams share access to Mexico with eight other NFL clubs, making Mexico the most popular non-USA country among new international markets.
The NFL has made a significant commitment to popularizing American Football (not to be confused with Soccer, a.k.a. football internationally) starting in January 2022.  In turn, the NFL is committing for each of the 32 NFL teams to play a minimum of one international game in the next eight years. In essence, the league will be seeking to stage the odd 17th game in international stadiums around the world whenever possible.
This does not eliminate the popularity of the LA Rams in other countries. After all, the Rams enjoy robust fan clubs in the United Kingdom, Germany, Canada, and elsewhere. The LA Rams have players on their roster from Canada, from Italy, and a host of players whose heritage links them to many countries.
Whether you call the sport football, American Football, or Gridiron, you are welcome to enjoy cheering for the LA Rams today and into the foreseeable future. As the iconic image still claims:
Win, Lose, or Tie. Horns Up until I die!