Top 4 takeaways from LA Rams camp per HC Sean McVay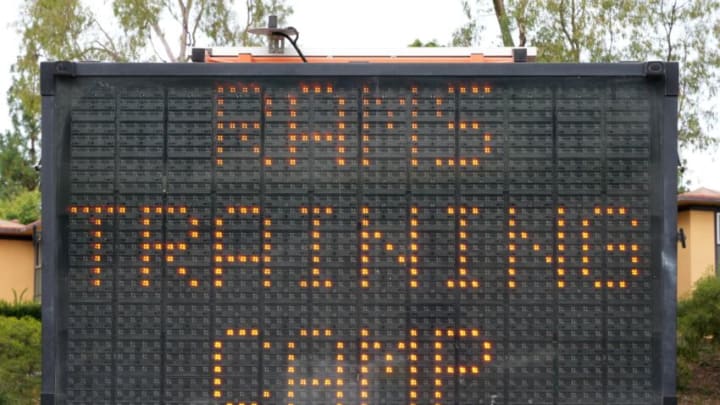 Mandatory Credit: Kirby Lee-USA TODAY Sports /
Mandatory Credit: Kirby Lee-USA TODAY Sports /
Takeaway I: Preseason games are vital for the wide receiver depth chart
The LA Rams know that they have plenty of talent at the wide receiver position. The team is loaded with what is arguably the most dangerous trio at the position in WR Cooper Kupp, WR Allen Robinson, and WR Van Jefferson. But the Rams have far more talent than that, creating another squeeze at the position.
The team has more than a trio of players who the organization would love to keep on the 53-man roster. The team invested 2021 NFL Draft picks in the likes of WR Tutu Atwell, WR Jacob Harris, and WR Ben Skowronek. But the team also needs a roster spot for WR Brandon Powell, who is also projected to be the teams starting kick returner and punt returner.
What of preseason star WR Lance McCutcheon, who in the course of preseason and practices has staked a legitimate claim to usurp one or more of the team's perceived roster receivers? The Rams have J.J. Koski, Landen Akers, and Austin Trammell all fighting hard to either land a spot on the Rams roster or to put up great video footage to lure interest from another NFL team.
Who will win Rams WR roster role?
While the team is not in nearly as challenging upcoming decisions at wide receiver as those decisions at defensive back, offensive line, or even running back, the final one or two players cut from the team will most certainly be among a select few who can start for any NFL team down the road.
I think Lance McCutcheon needs to put up one more undeniably solid preseason game performance to ensure he makes this team's roster. While he has already done enough to leapfrog some receivers in the minds of many fans, I don't believe that is the case for the team's coaching staff just yet. One more game will make it undeniable, and players like Ben Skowronek, who have stockpiled a great deal of goodwill from the team after a gutsy, if not greatly impressive, 2021 performance are likely already on notice.
The LA Rams still have a lot of work to do, a lot of ground to cover, and quite a number of difficult decisions to make before the 2022 NFL regular season.