Can LA Rams new QB Baker Mayfield lead team rest of the way?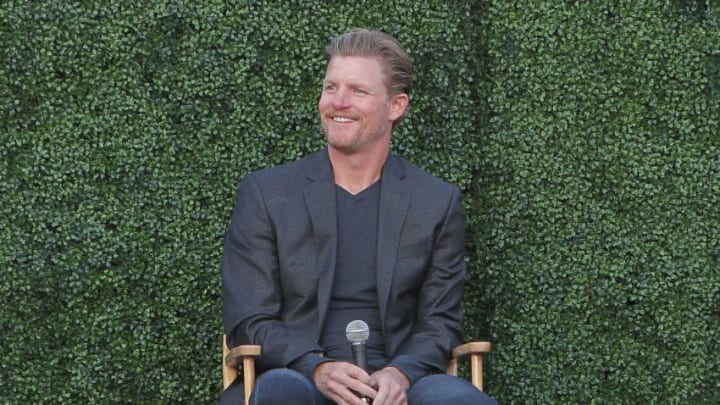 (Photo by Leon Bennett/Getty Images) /
The LA Rams just discovered one of the benefits of being a struggling team in the NFL. If the Rams put in a claim for a player who was waived by another team, there are only three other teams who have a higher priority. Loosely translated: The LA Rams will get their guy.
And so they did. Rumors began multiplying earlier last week that the Rams had submitted a claim for the former Cleveland Browns, Carolina Panthers quarterback, Baker Mayfield. While some may not have guessed the Rams to be interested in adding help to the team's quarterback room, the Rams clearly saw a chance to improve their roster and did so.
Just like the Canadian Royal Mounted Police, the LA Rams just got their man. Now, what will this team do with him?
QBs on the Rams roster
Why would the LA Rams harbor any interest in a quarterback who was outright released by a team that is currently struggling to find any success? Well, the backup quarterback position is an area where the Rams had not invested a draft pick to address since the team handed over the reins to head coach Sean McVay.
That is not to suggest that the LA Rams have been dissatisfied with their backup quarterback situation. The team has been quite happy with the ability of backup John Wolford to manage practices, run the scouting team, and be another set of discerning eyes when working with and assessing the talent on the Rams roster.
Backup QB Bryce Perkins has the mobility to run the offense with a twist. He can run, a fact that is evident when he stepped into preseason competition for the Rams team. Perkins had one start for the LA Rams this season, a game in which he completed 13 of 23 passes for only 100 yards, but which resulted in just 76 yards after factoring in quarterback sacks. He did rush nine times for 44 yards on the ground.
Finally, the Rams added QB Case Cookus to the practice squad, and in the process added needed depth to the position. Cookus had been waived by the Minnesota Vikings and found his niche playing lights out for the USFL Philadelphia Stars. Still, he offers no more likely success than either John Wolford or Bryce Perkins.